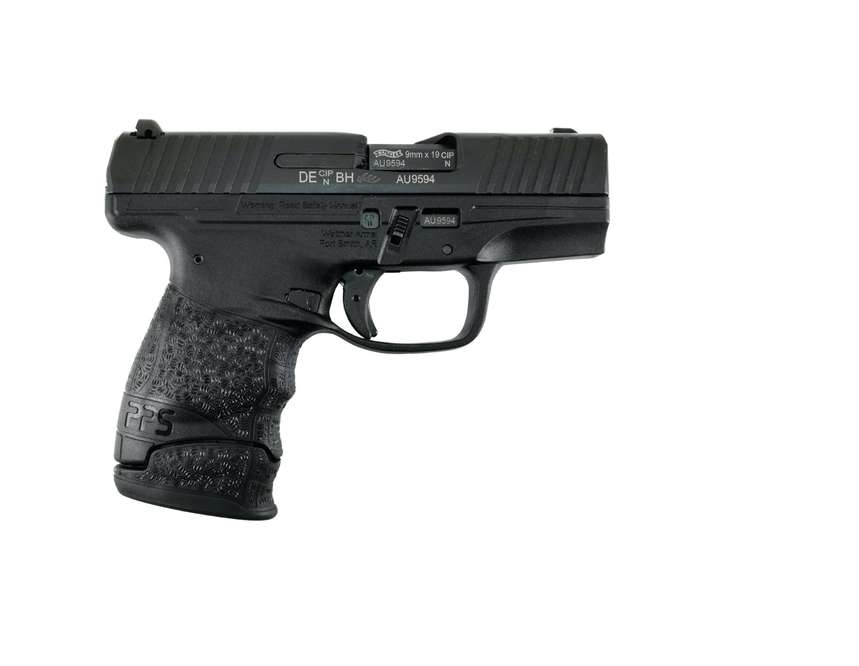 The Walther PPS (Police Pistol Slim) was invented to provide law enforcement and civilian shooters with a concealable, reliable handgun for personal defence and everyday carry.The compact semi-automatic pistol was introduced in 2007. The PPS is chambered in 9mm Luger and has a polymer frame with a steel slide. It has a striker-fired action and a 6+1 or 7+1 round capacity, depending on the magazine used. The PPS has a trigger safety, a chamber-loaded indicator, and three-dot iron sights. It is available in both standard and M2 versions, with the M2 having a more ergonomic grip and improved controls.
Behaviour & construction
Walther PPS is available in three different models: the standard PPS, the PPS M2, and the PPS M2 LE Edition. The standard PPS has a polymer frame and a 3.2-inch barrel, holding 6+1 or 7+1 rounds of ammunition. It has a traditional double-action-only trigger, a Picatinny rail for attaching accessories, and adjustable three-dot sights. The M2 version, introduced in 2017, has a slightly updated design and a variety of new features, including a more streamlined slide, a redesigned magazine release, and a "Quick Defense" trigger that combines the benefits of a traditional double-action trigger with the shorter travel of a single-action trigger. The M2 LE Edition is a special version of the M2 that is only available to law enforcement and military personnel.
Fields of use
Walther PPS is known for its reliability, accuracy, and concealability. It is a popular choice among law enforcement officers, military personnel, and civilian shooters looking for a compact, lightweight handgun for personal defence. Overall, Walther PPS is primarily used for personal protection and concealed carry, but some law enforcement agencies have also adopted it as a backup or off-duty firearm.
Interesting facts
In 2007 Walther PPS won the Handgun of the Year award from the German Sports Shooting Association. It was also chosen as the official handgun of the International Practical Shooting Confederation (IPSC) in 2013.