Iconic guns
Desert Eagle, Kalashnikov, Dragunov & 69 more.
Free transfers
Hotel pick-up & drop-off service.
Open daily
Last minute & solo bookings welcome.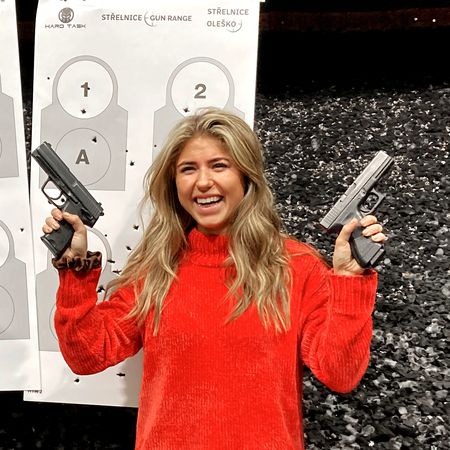 from CZK 1,300 / €50
It only takes 2 minutes to book
Confirmation within 15 minutes
Book now to secure your spot
What is included
Instructor • English speaking professional
Briefing • safety rules, proper gun handling, shooting techniques, guns history
Range fee • entrance fees for indoor or outdoor shooting range
Guns rental • 1 to 70 guns based on the package chosen
Gear • ammo, targets, eye & ear protection
Refreshment • mineral water, soft drink
Pick-up & drop-off • from & to your preferred address in Prague
Both-way transfer • in an air-conditioned minibus
We had a great time. If you're looking to go shooting whilst in Prague I would strongly recommend!

It was an amazing trip, my family enjoyed it very much. The instructors were great.

Very competent and professional instructors with a wide variety of rifles and sidearms. Highly recommended

Super professional, good ambience and very good feeling! It was really a cool thing!

Very organized team and very handy.

So much fun in a safe environment with friendly staff. Can't recommend this tour enough!

Wonderful experience and an extremely helpful instructor!

I would highly recommend visiting shooting range Prague great experience an excellent guns package

It was very cool to shoot that much firepower again!Super thanks for the awesome day!!We will be back!

We had a blast with some awesome weapons. So glad we came here!
16 shooting packages
Book with a deposit of CZK 250 / €10 per person and pay the rest at the range. Feel free to cancel for a full refund 24 hours before your shooting event. Each group member may choose a different package, and the group discount will still apply.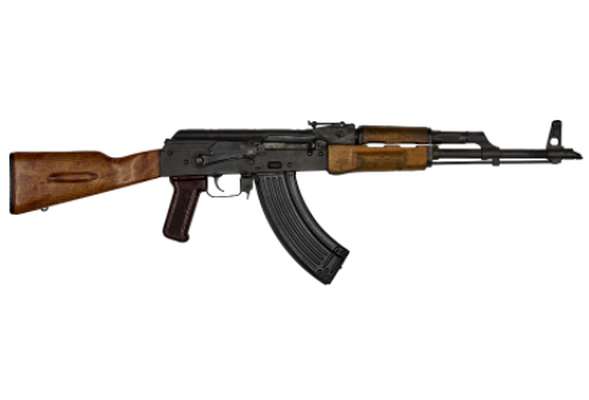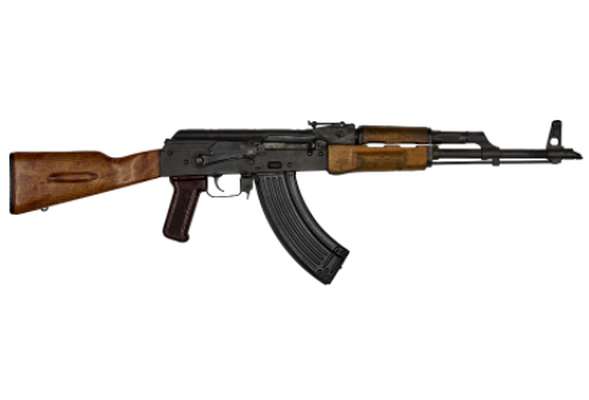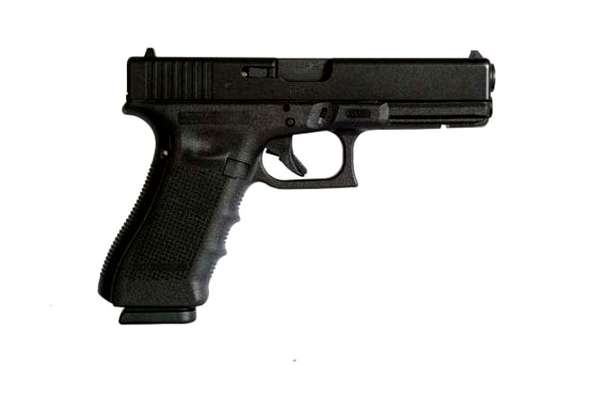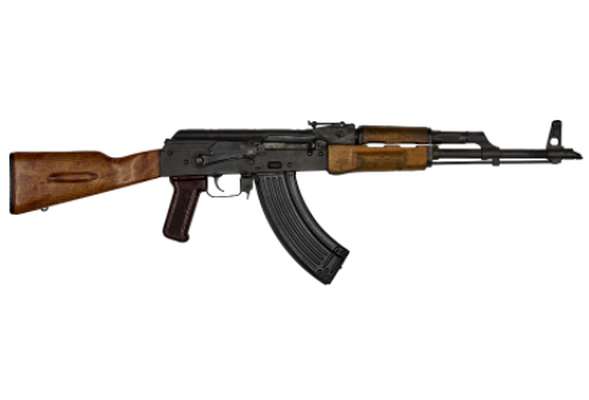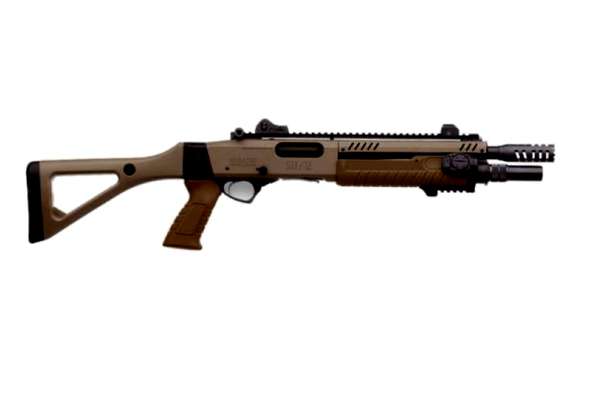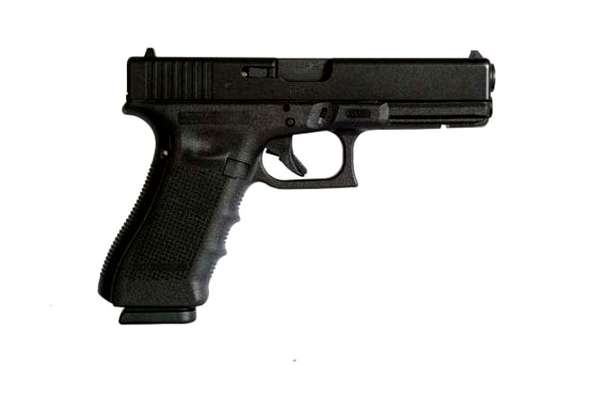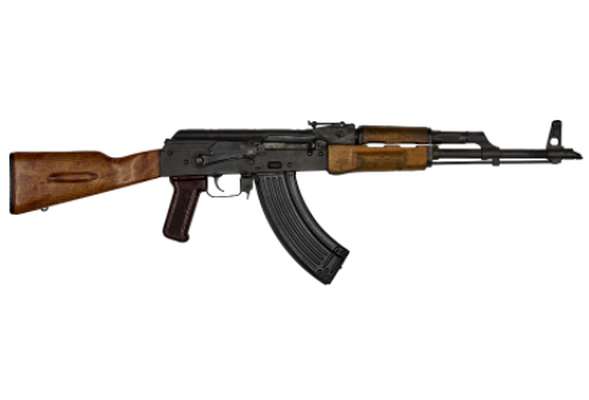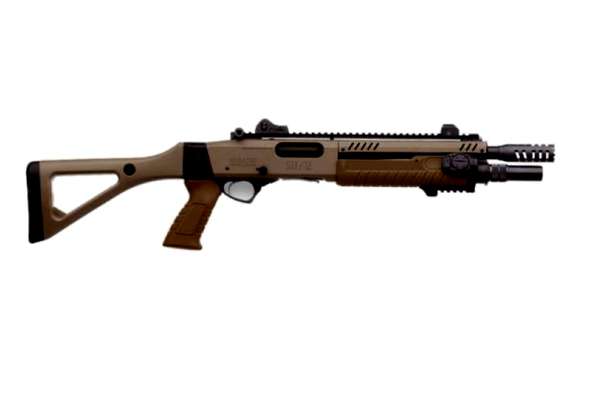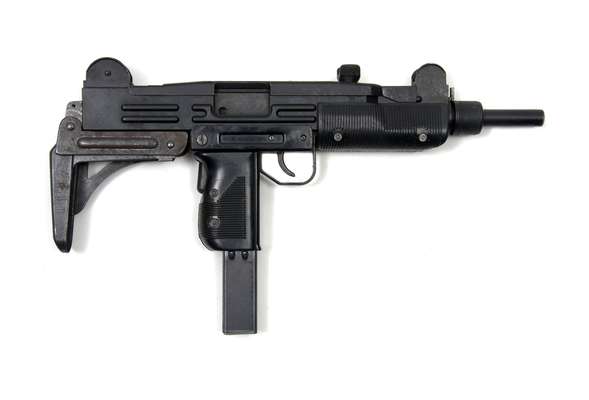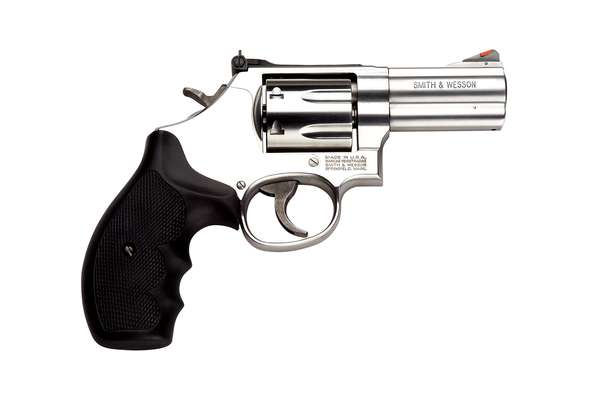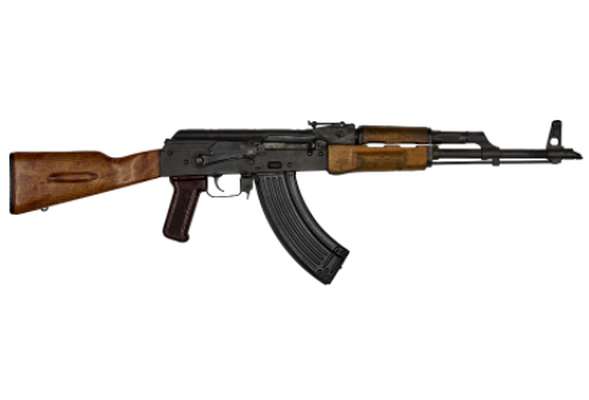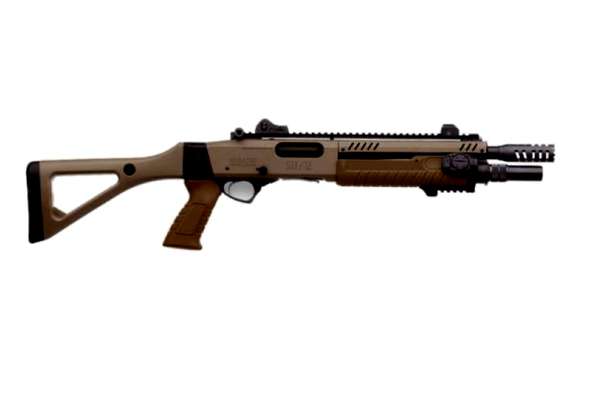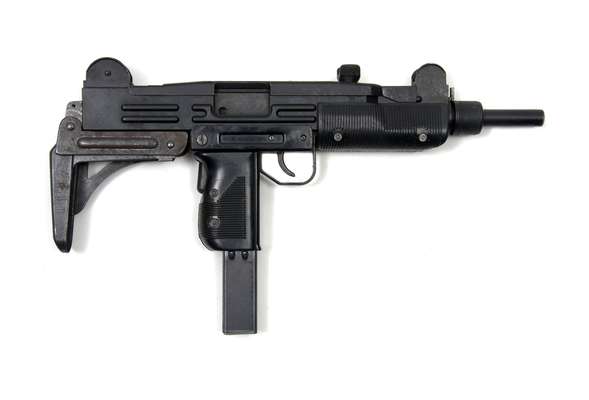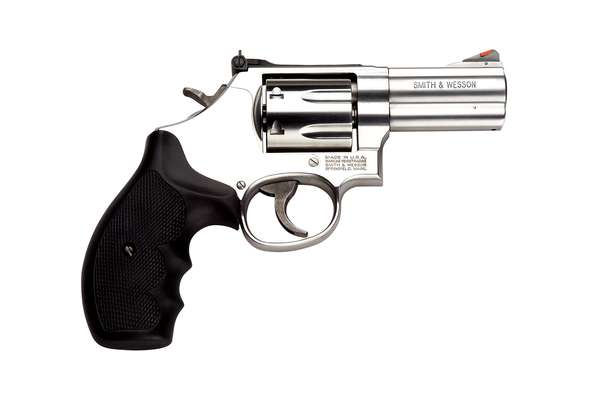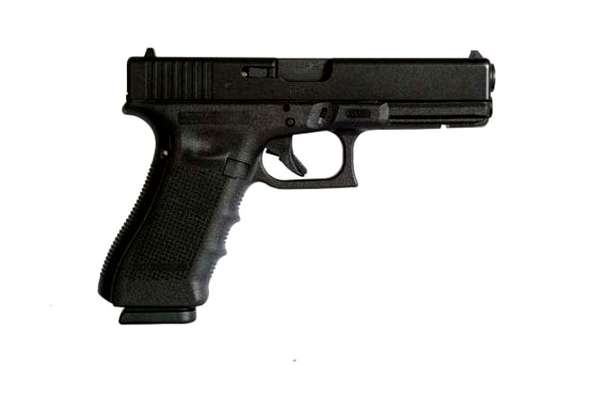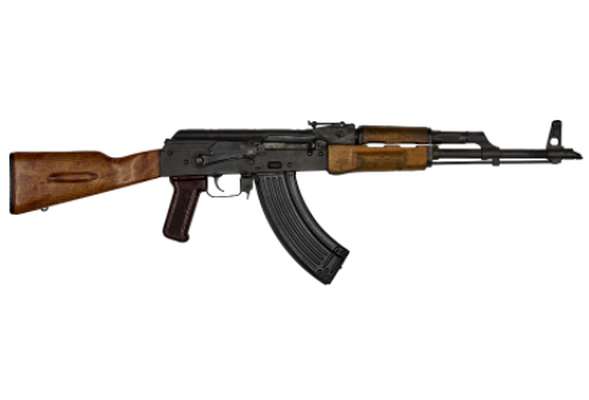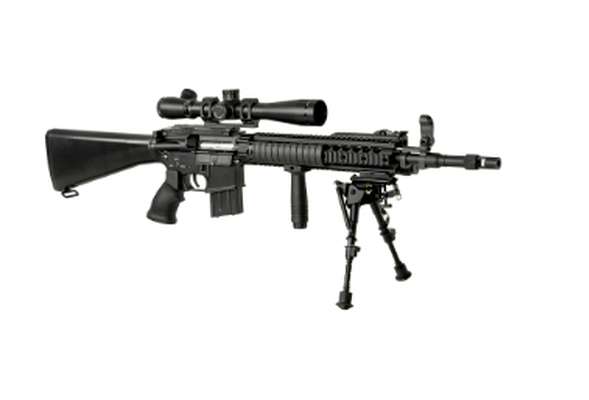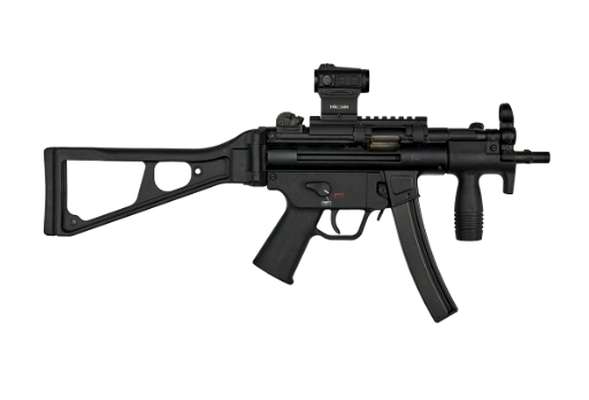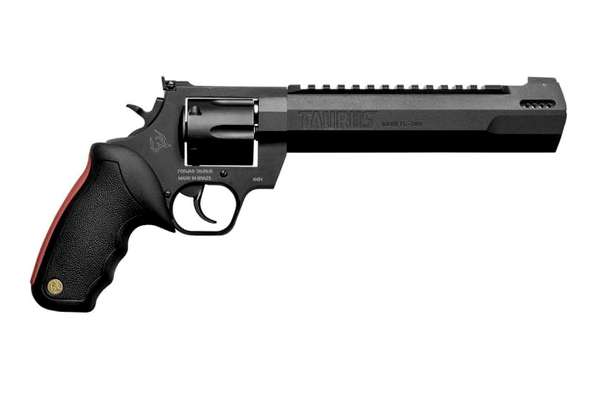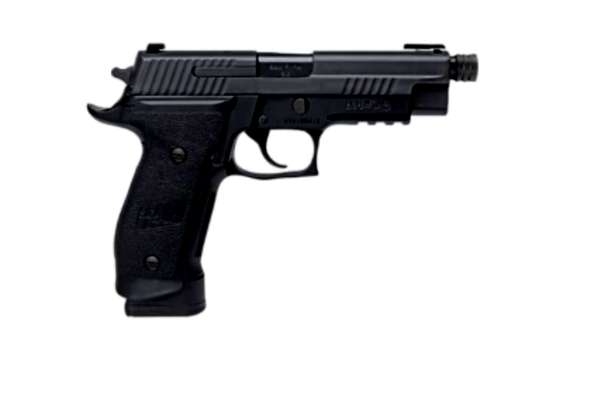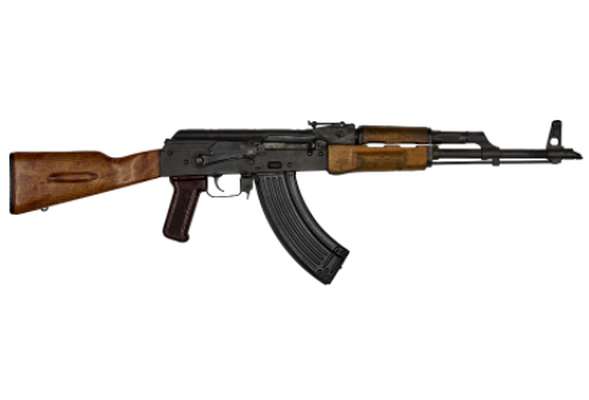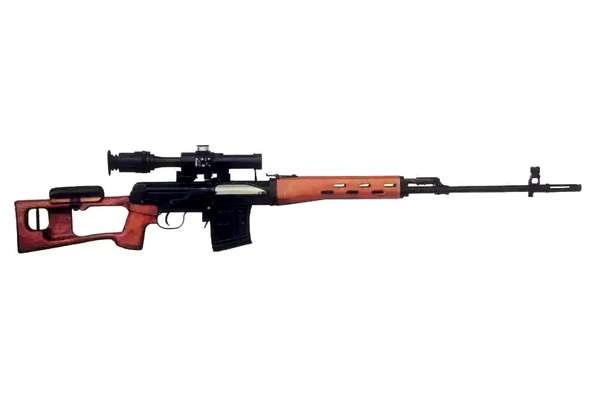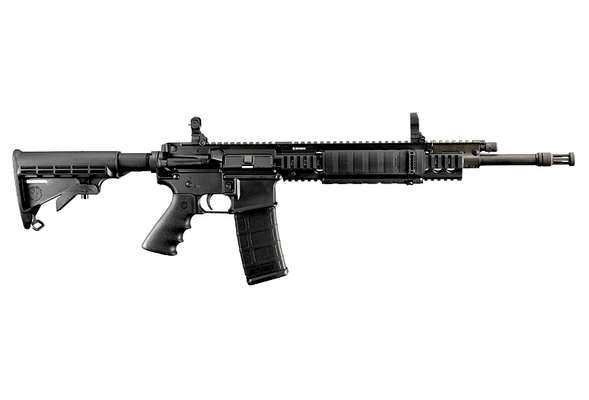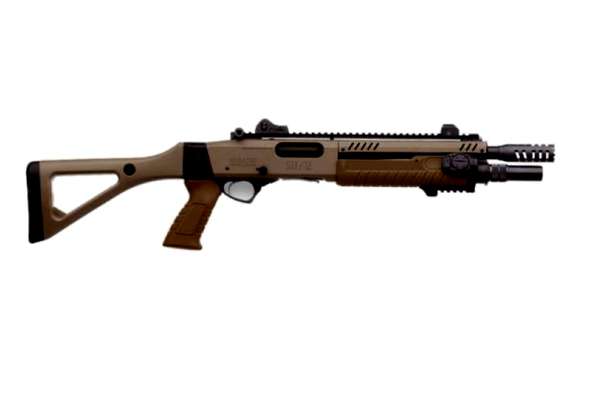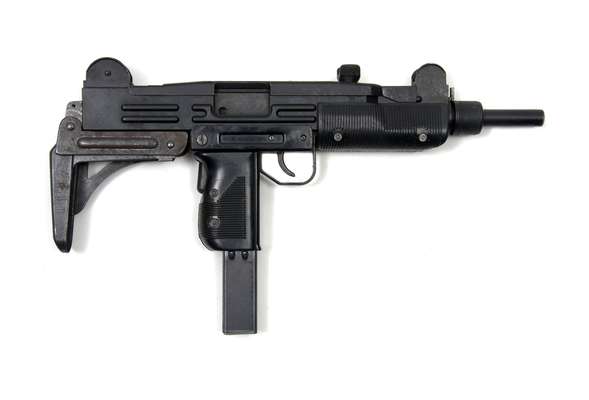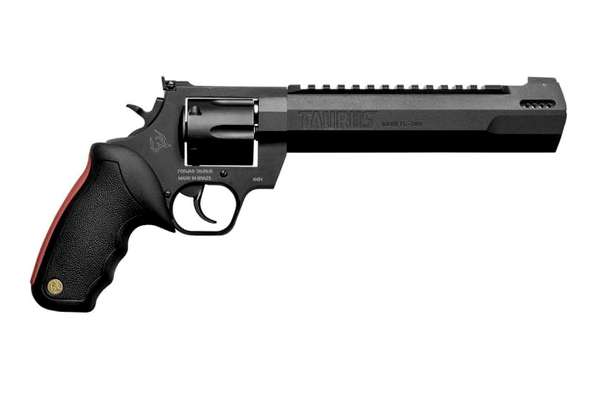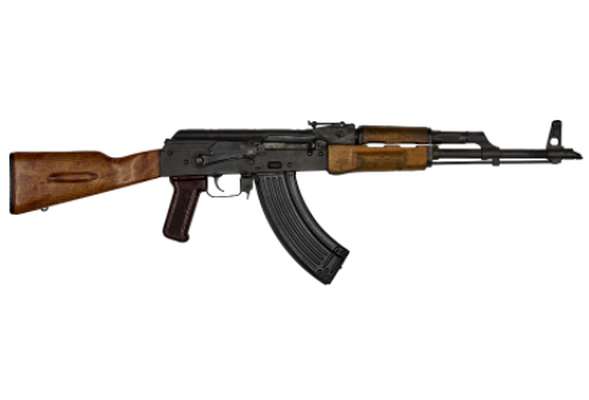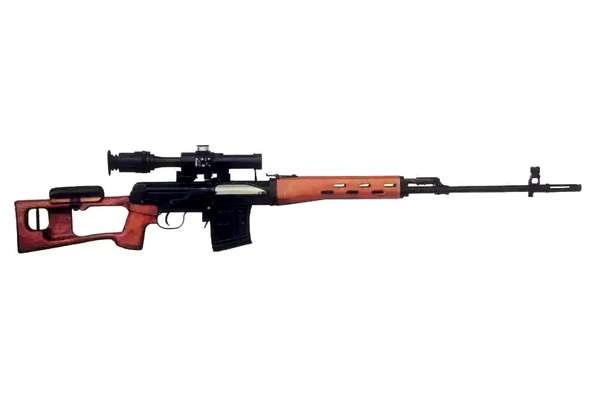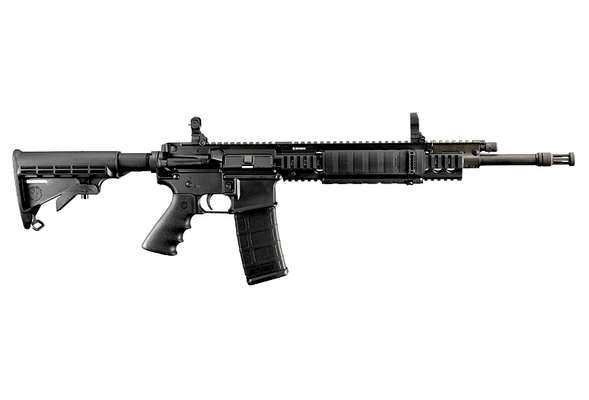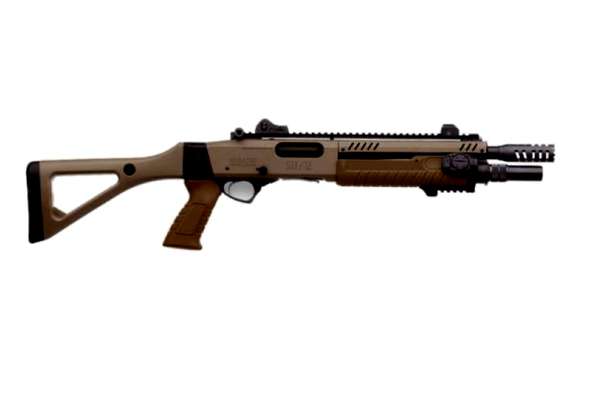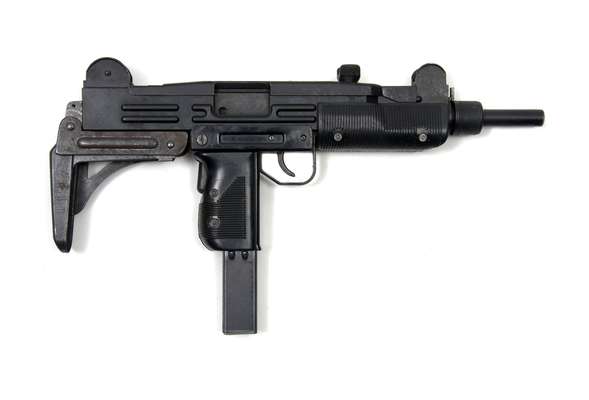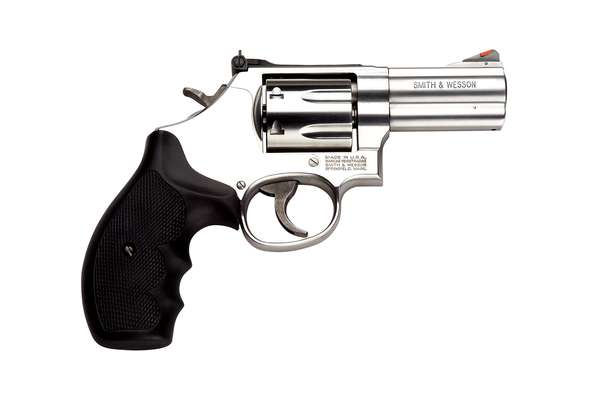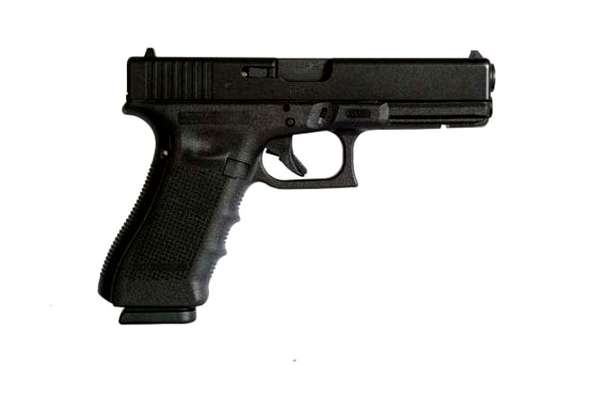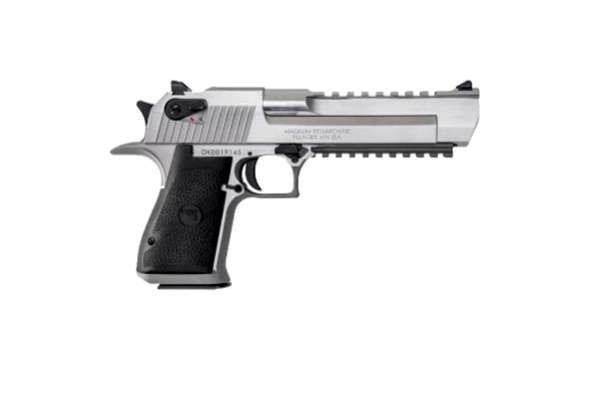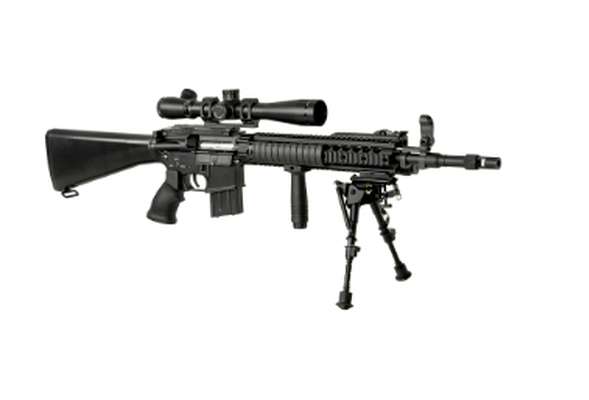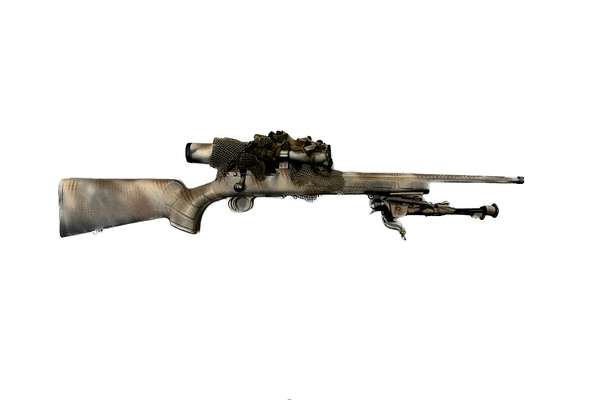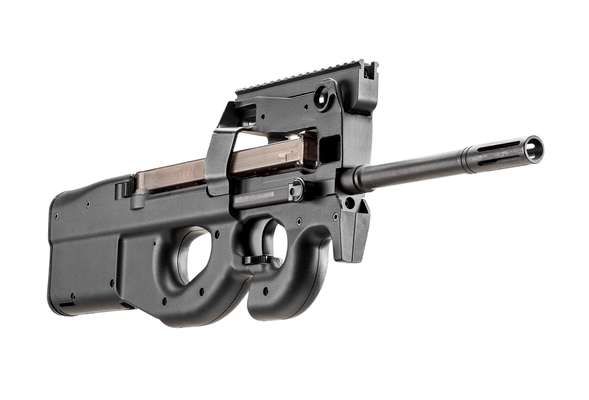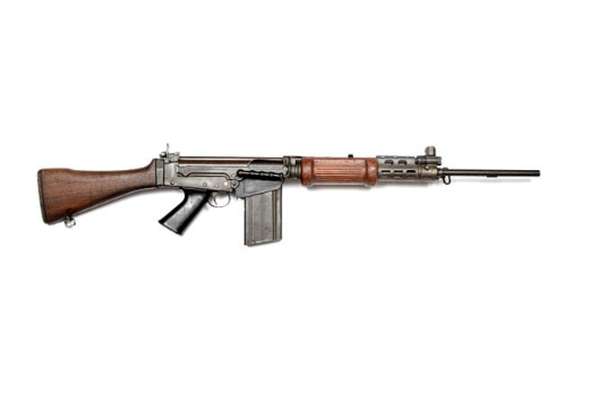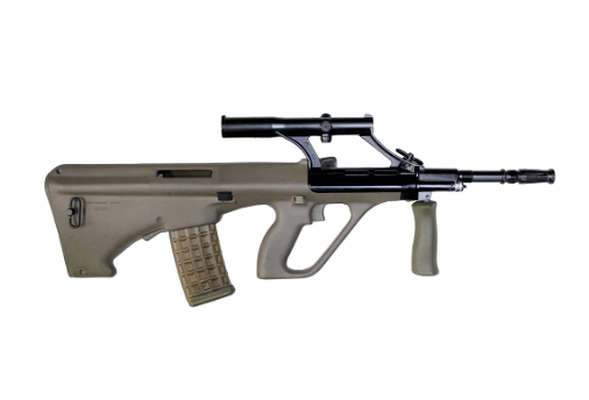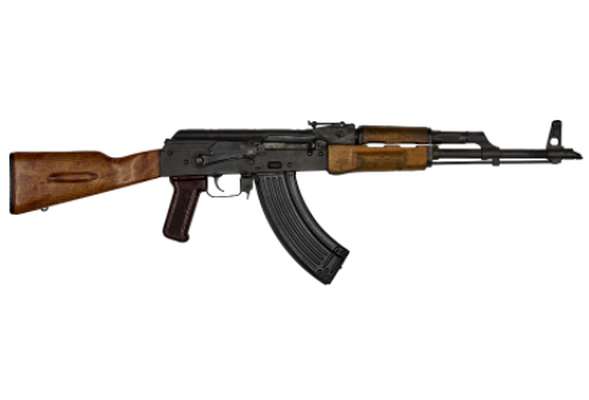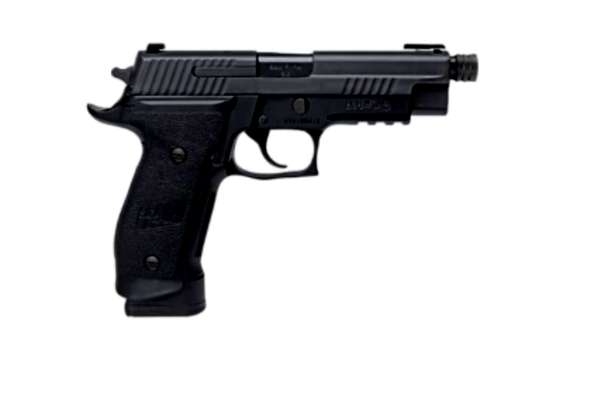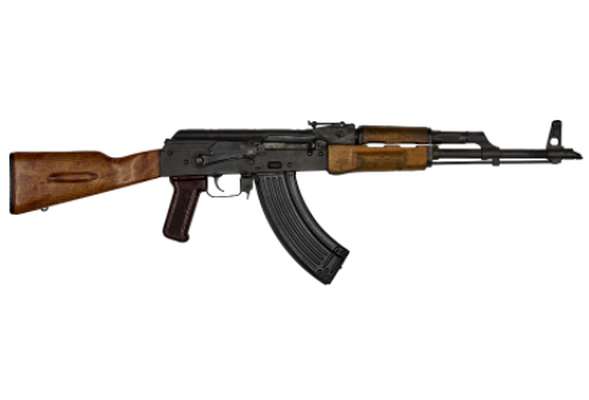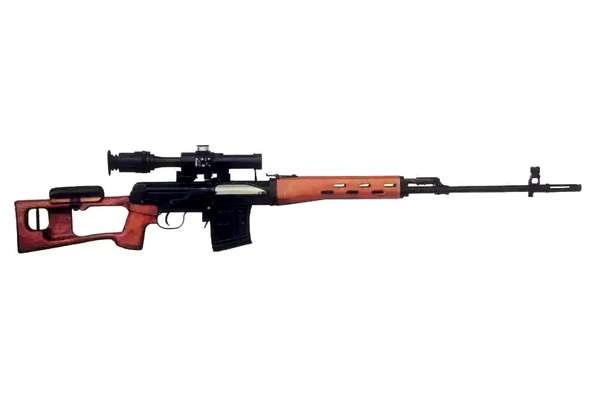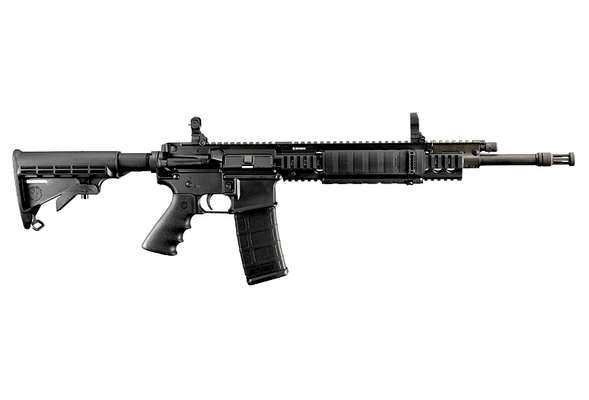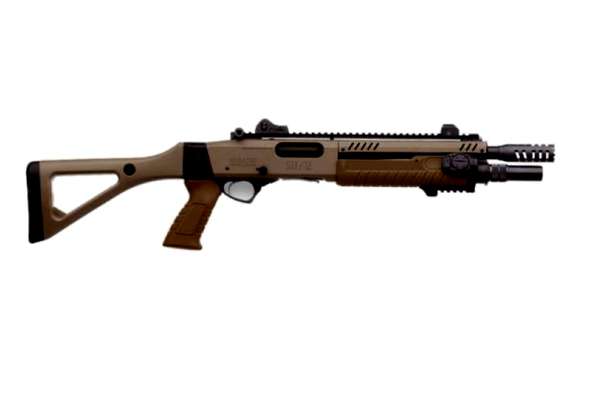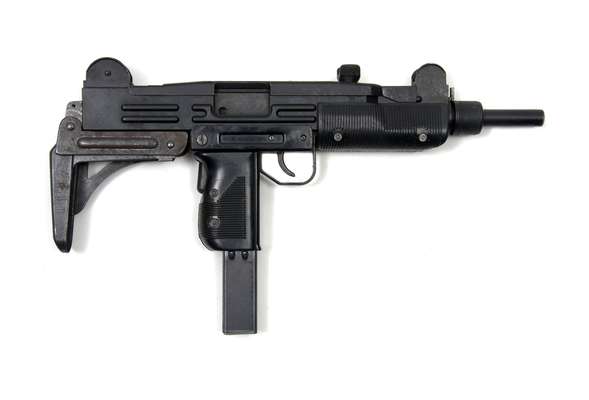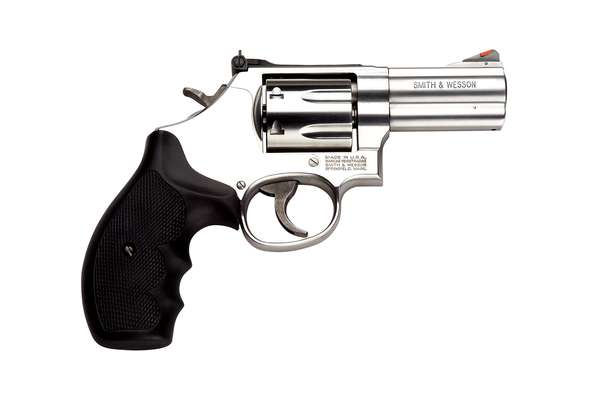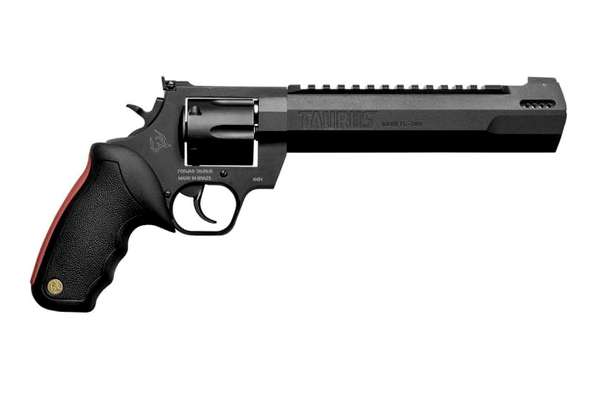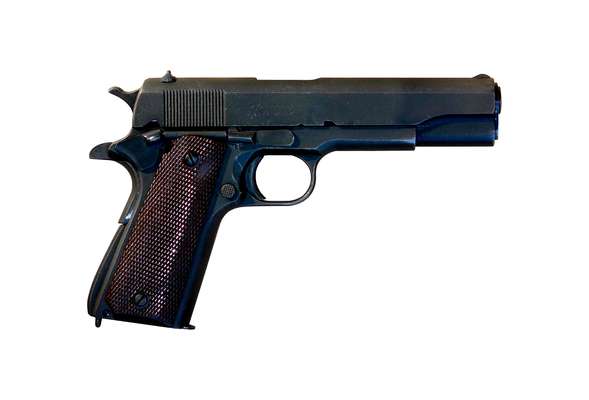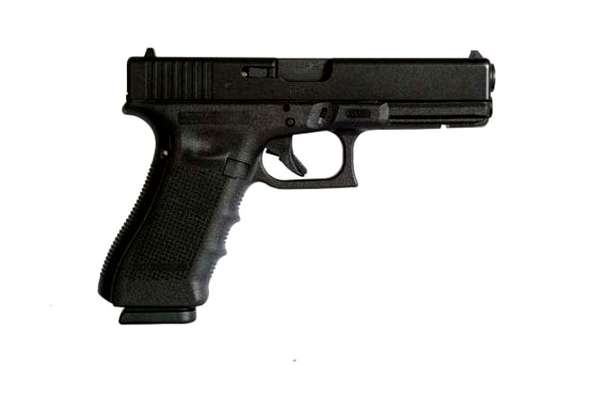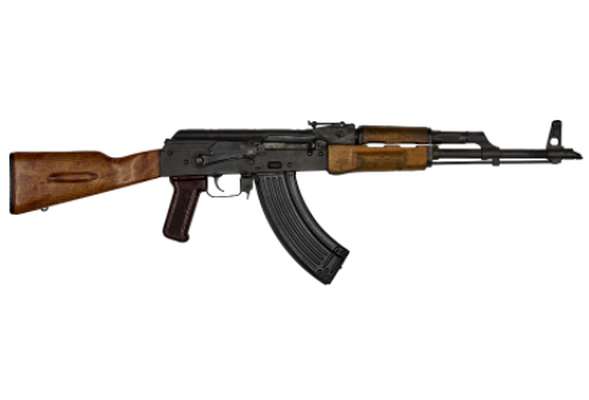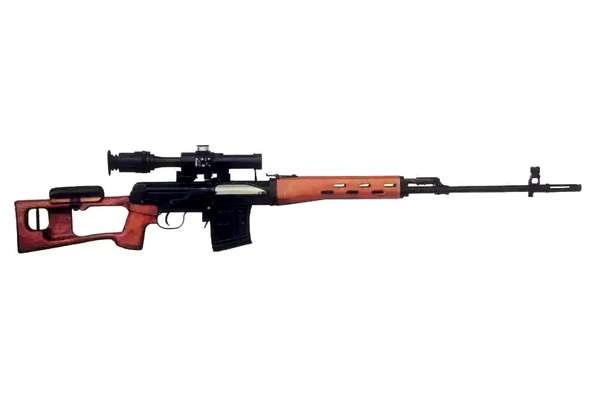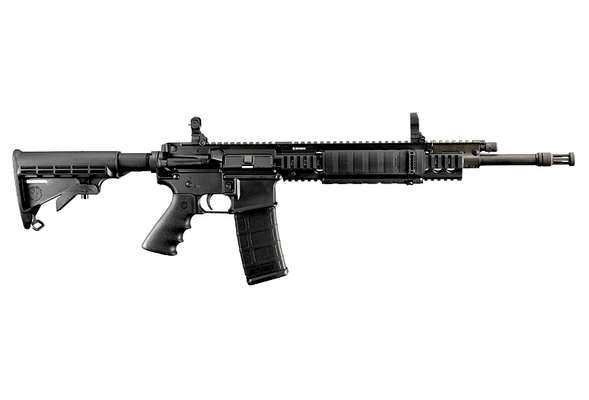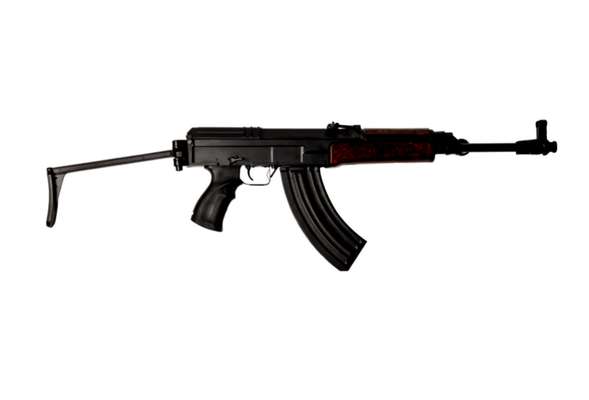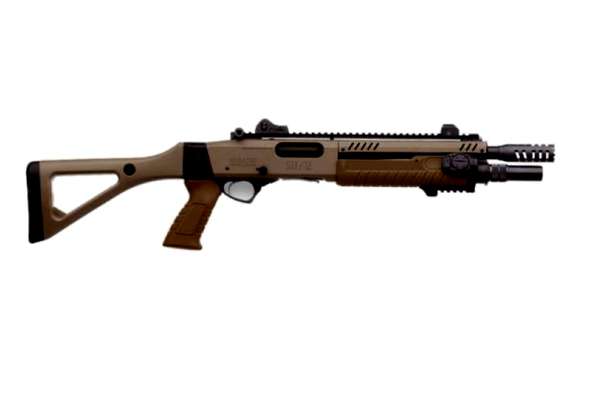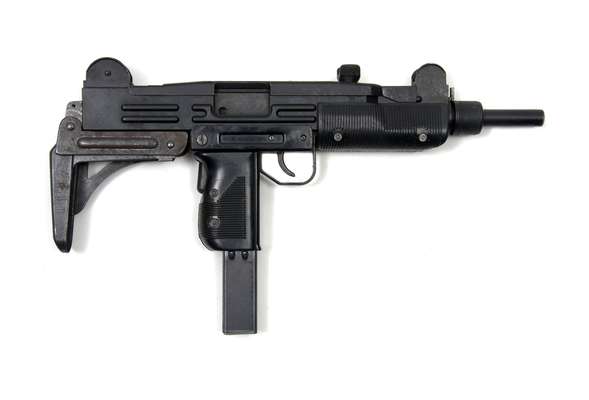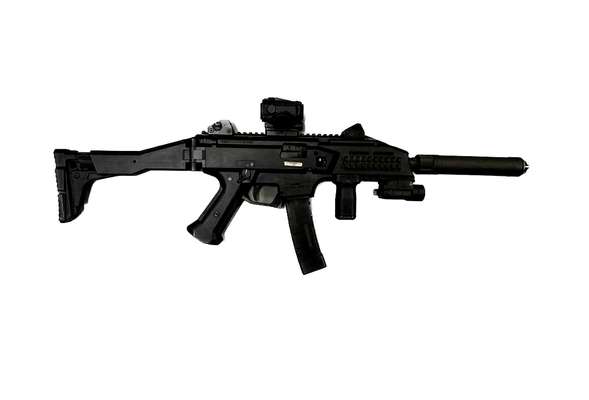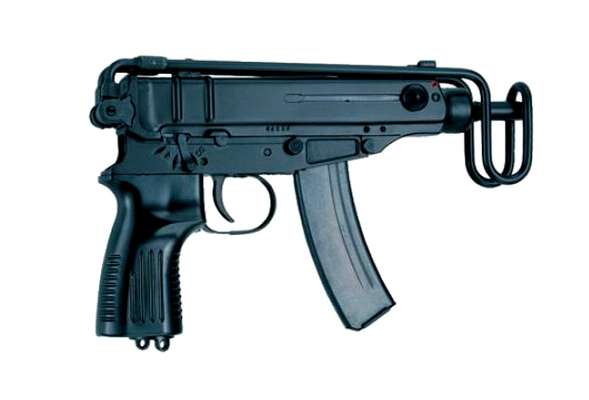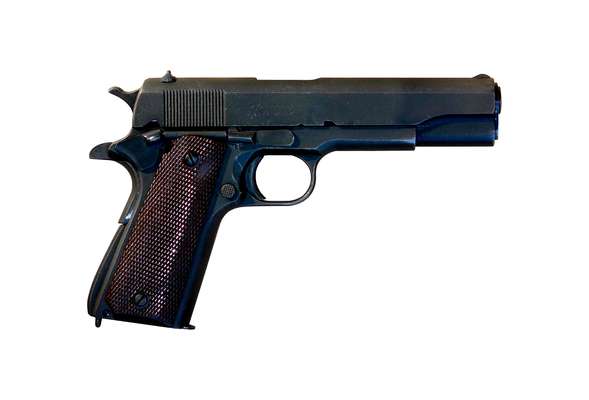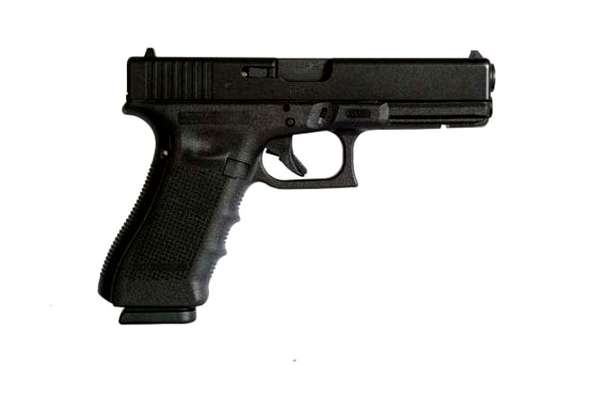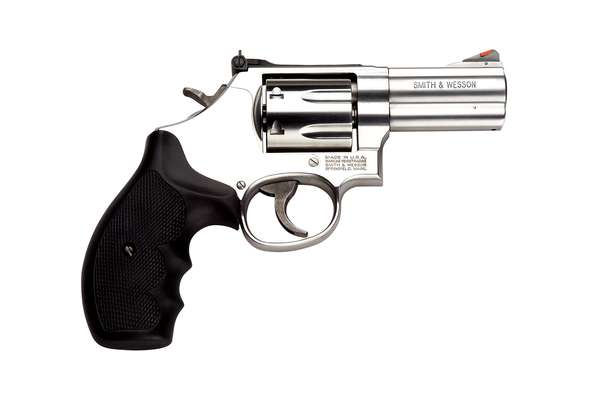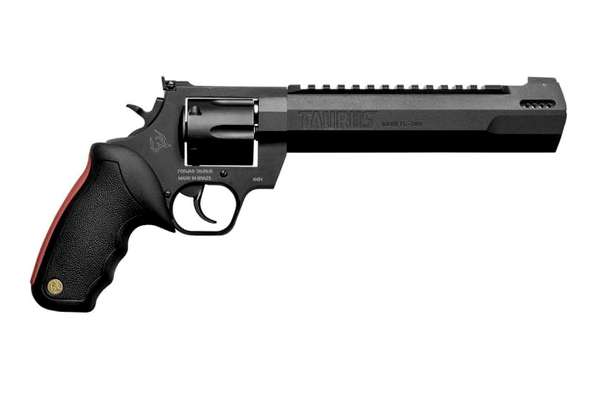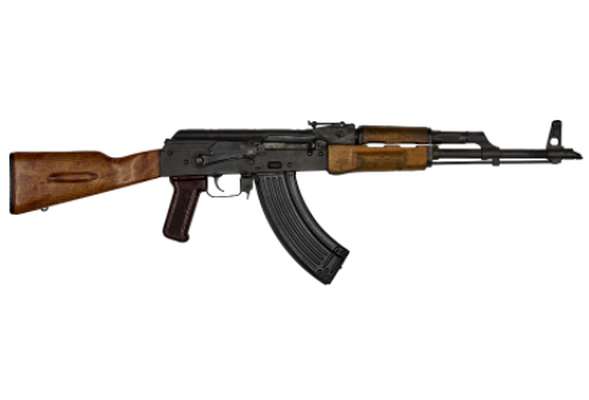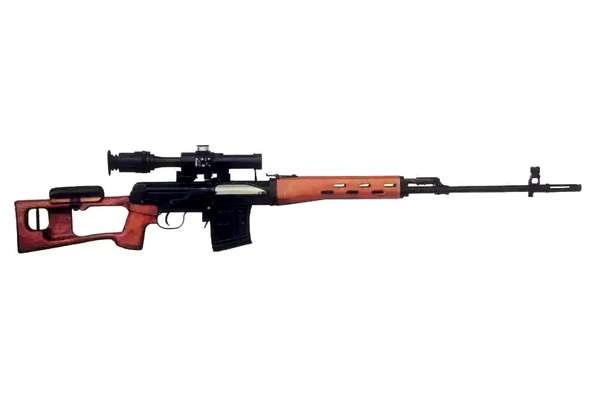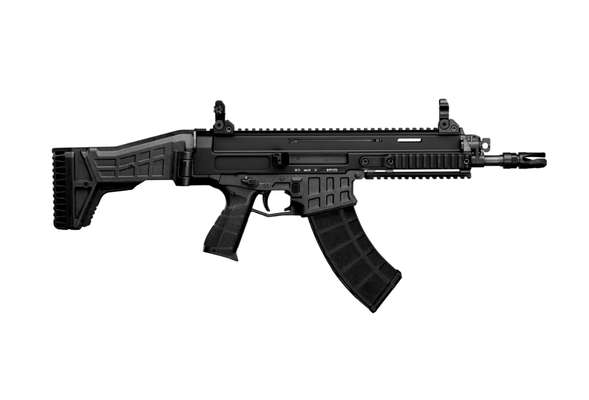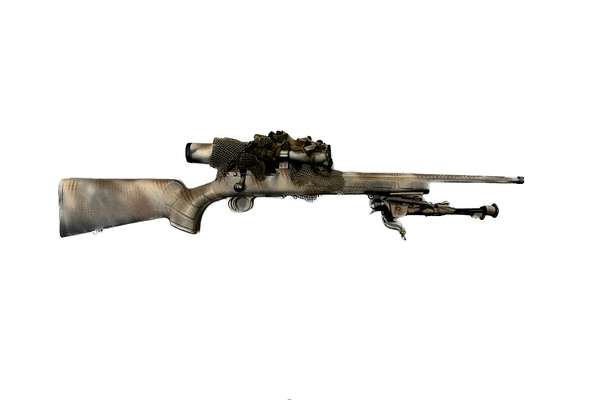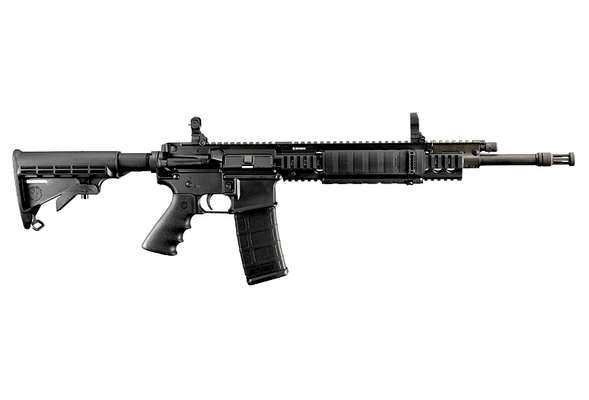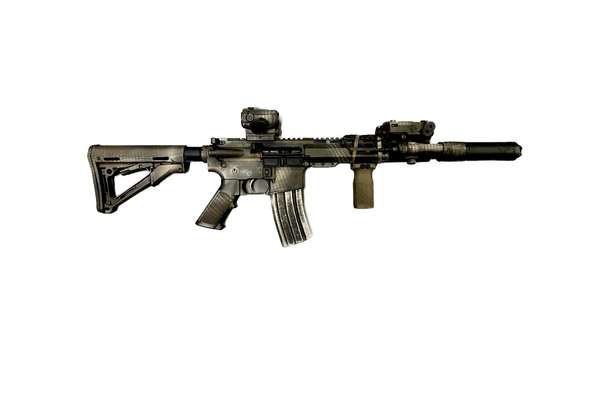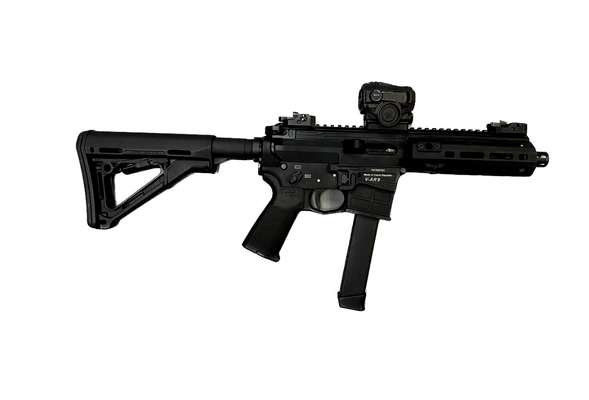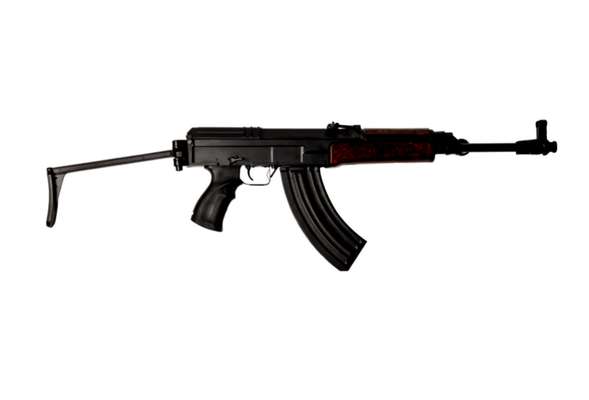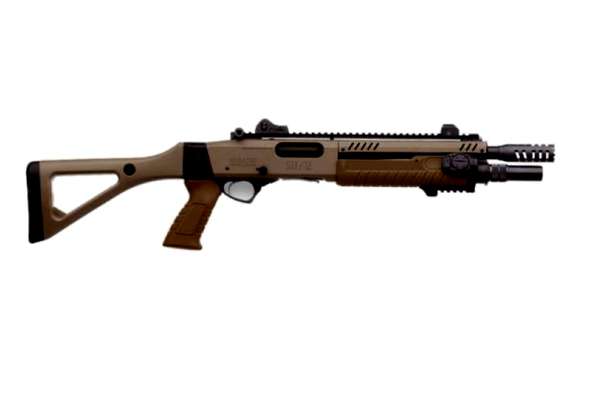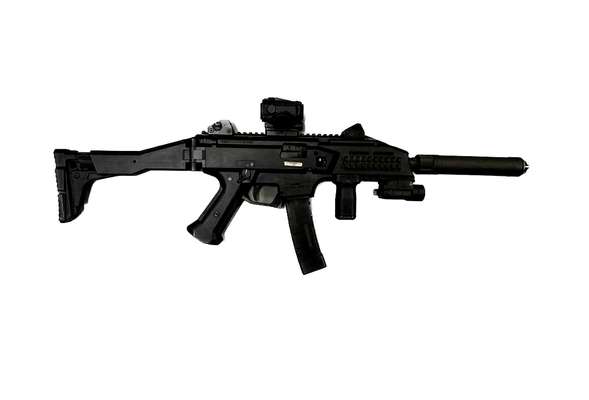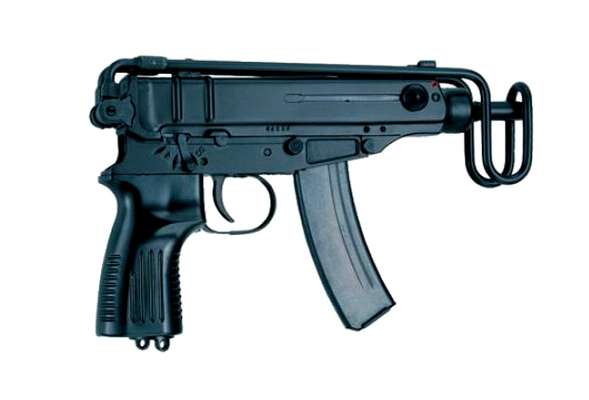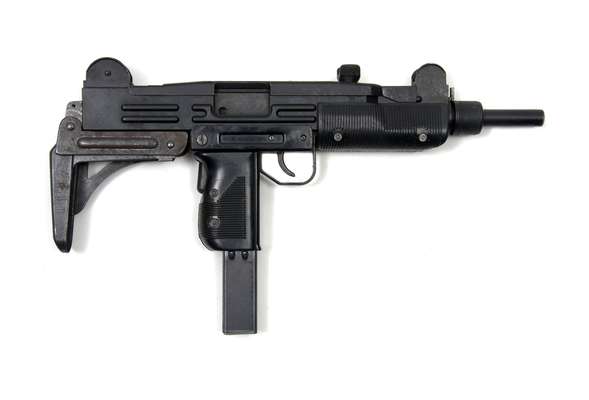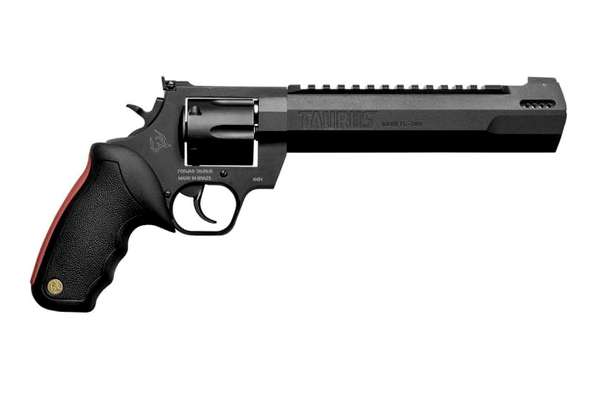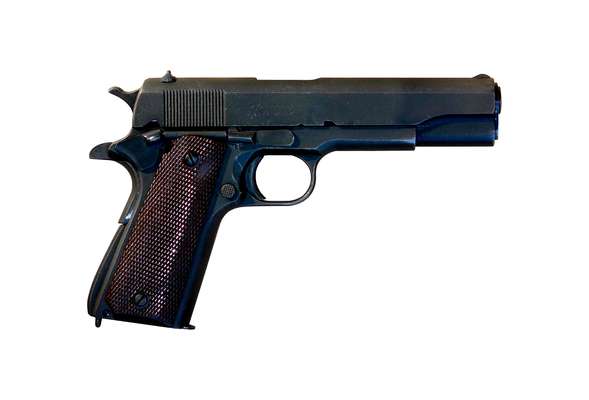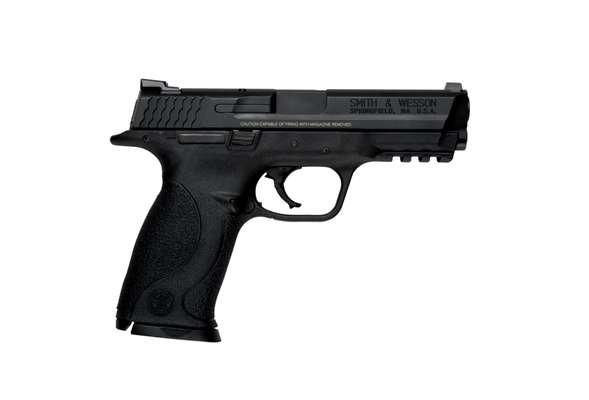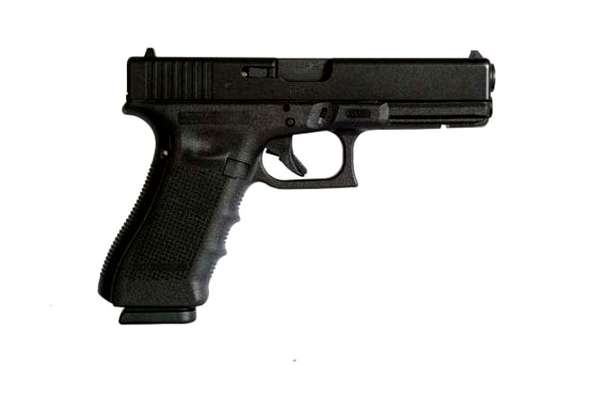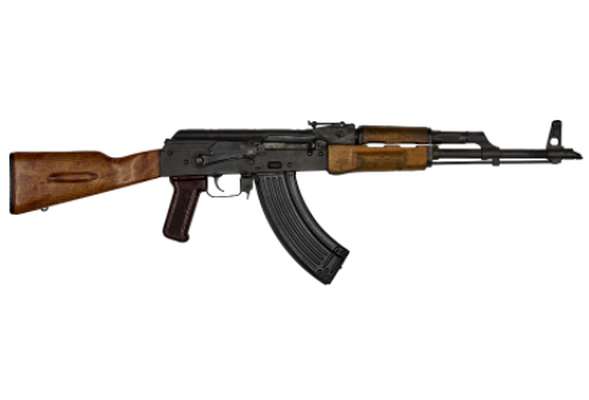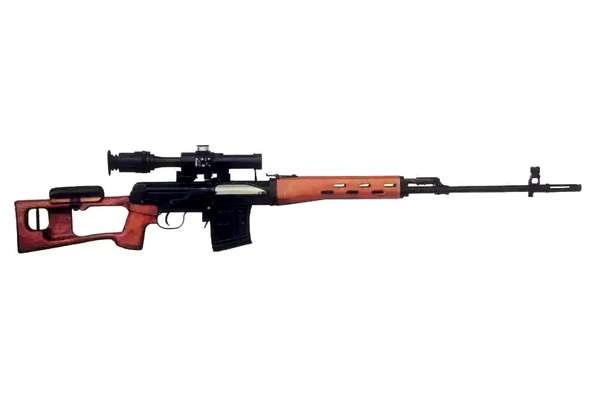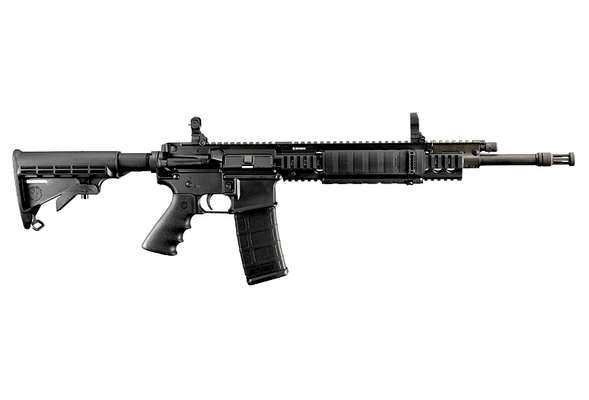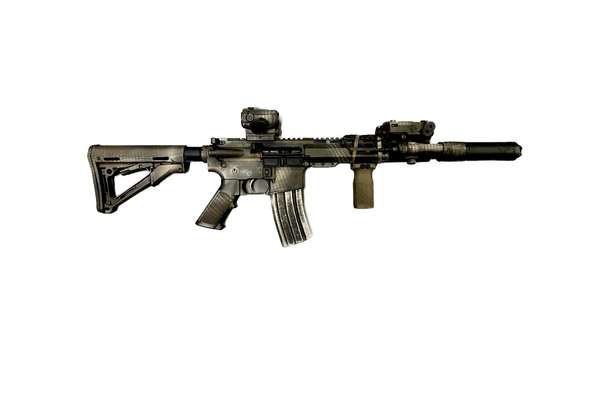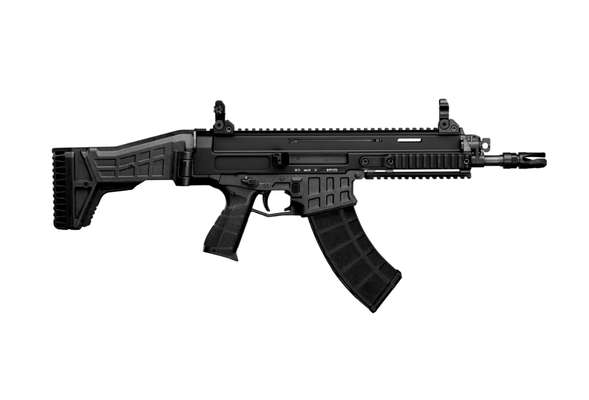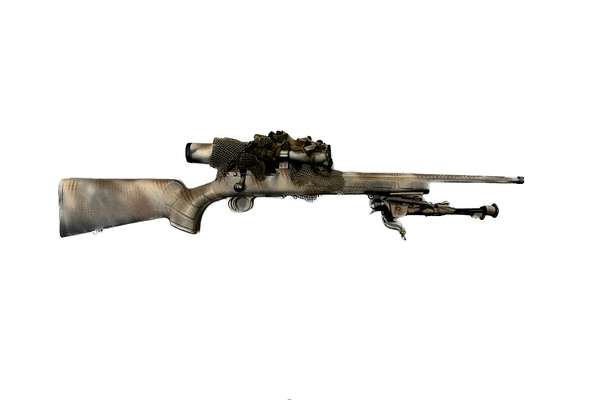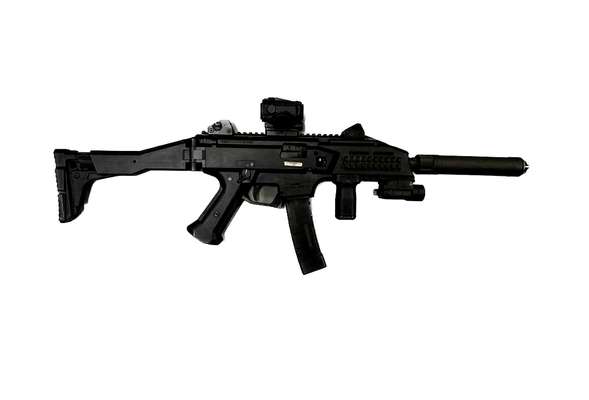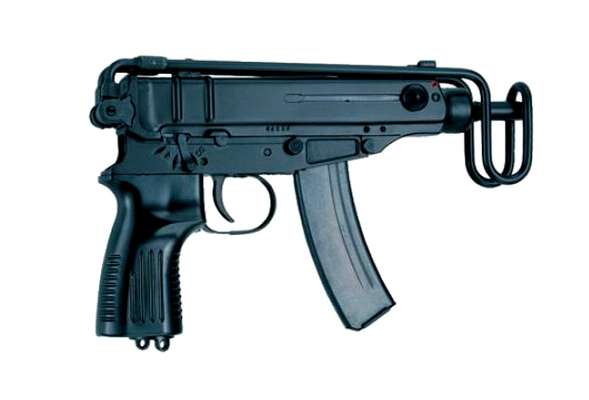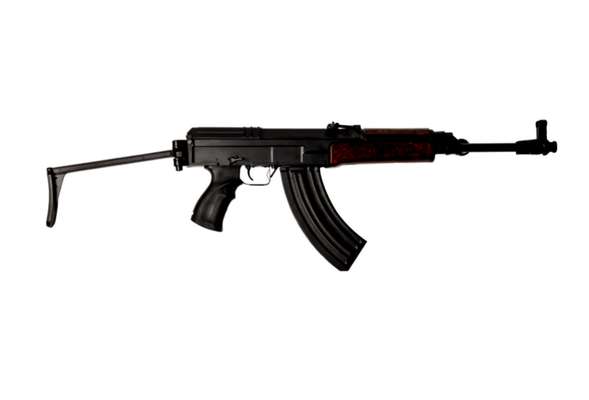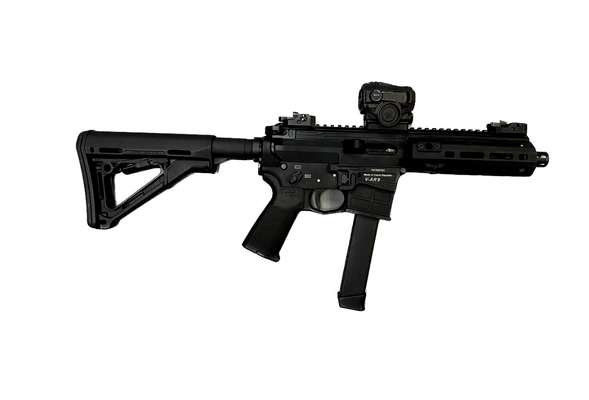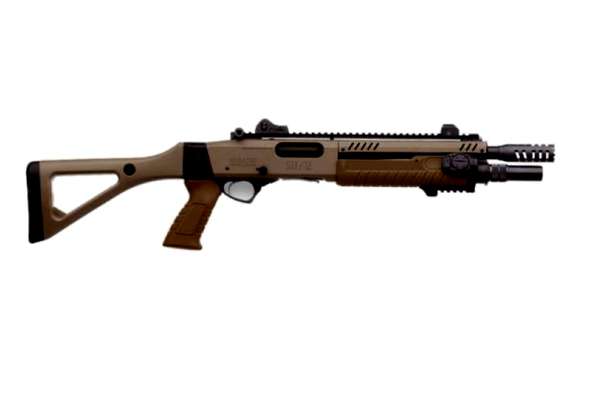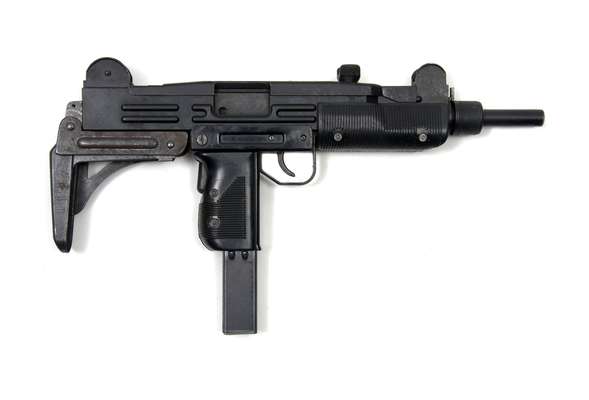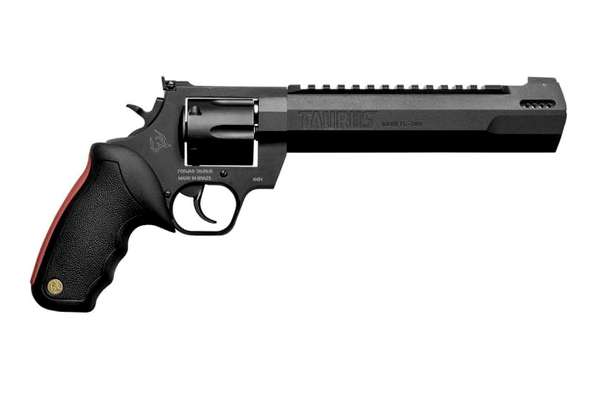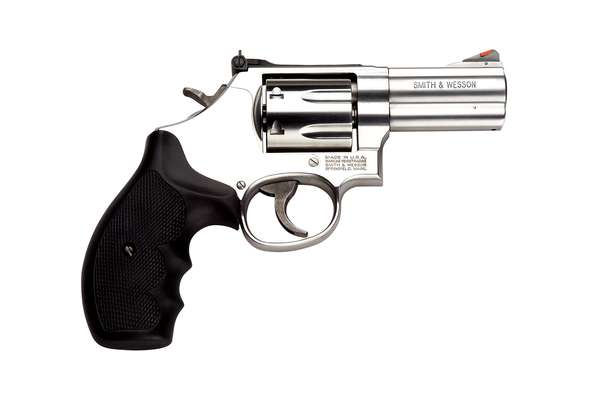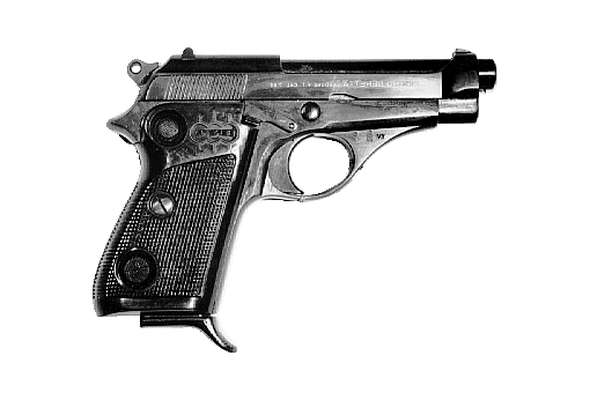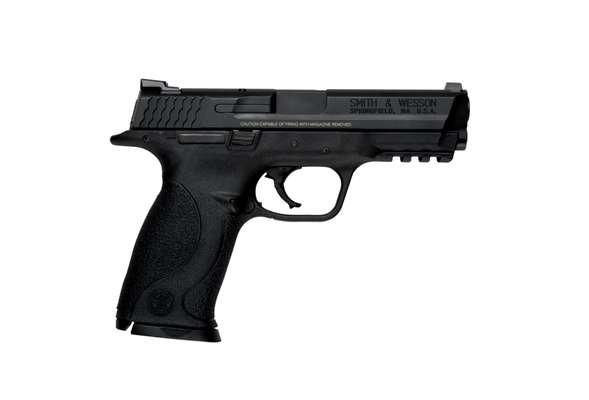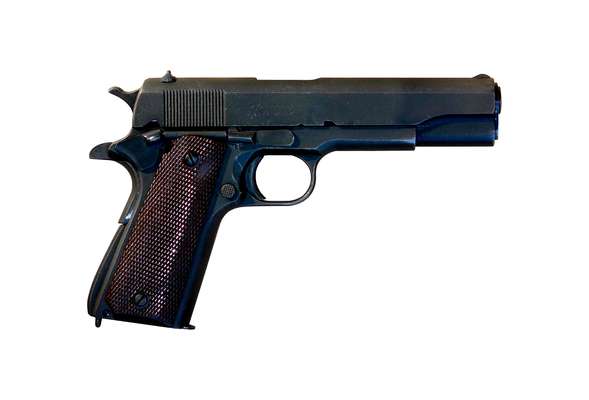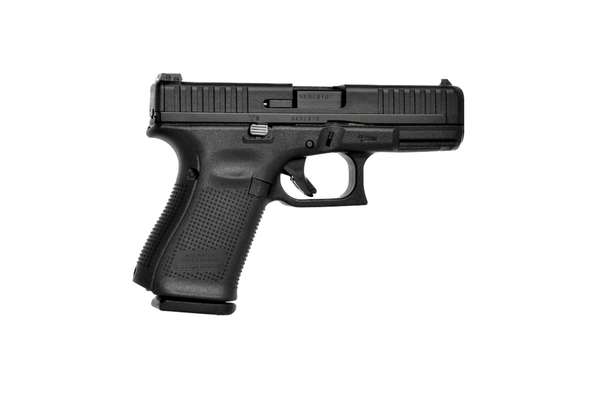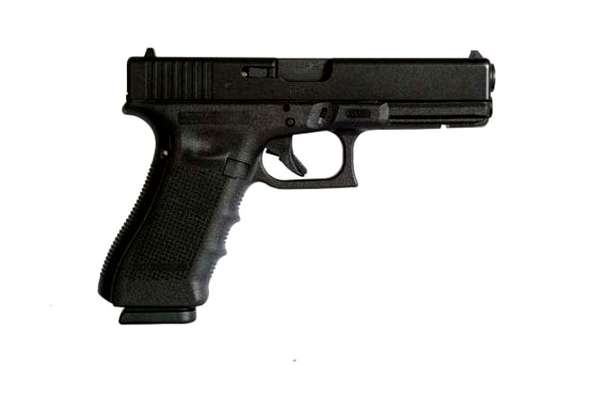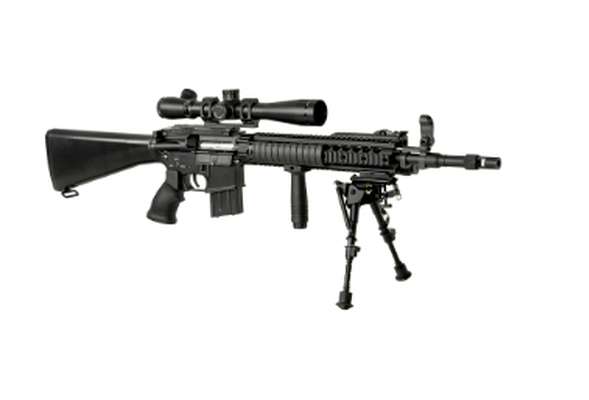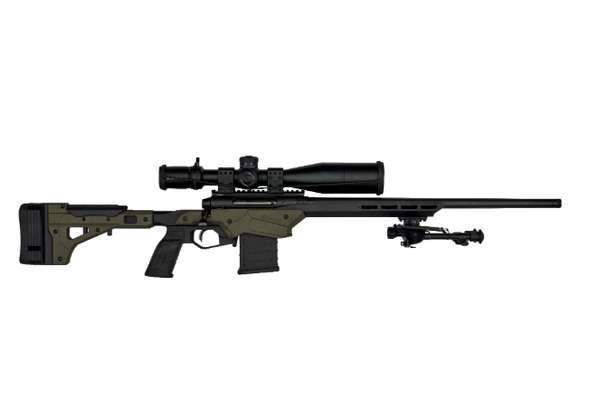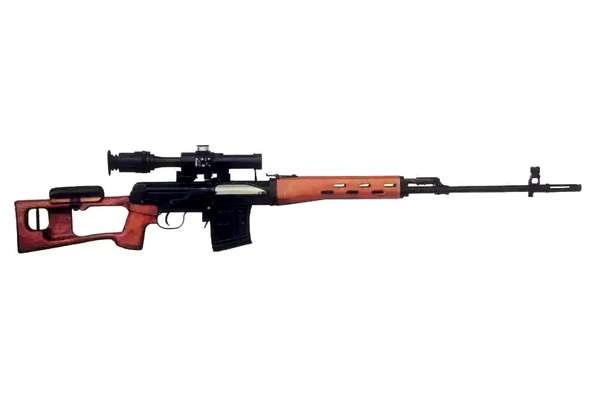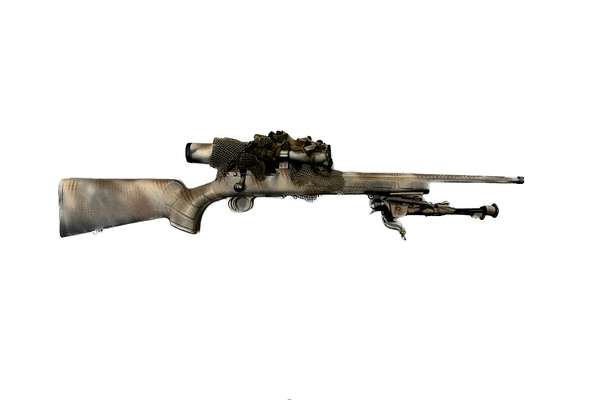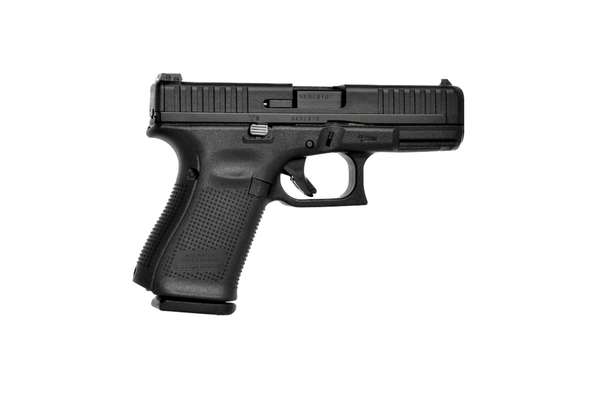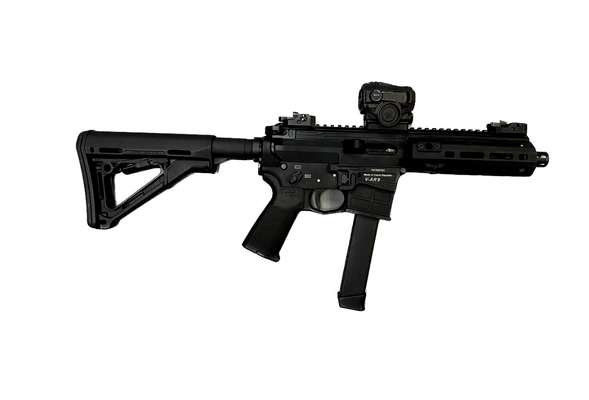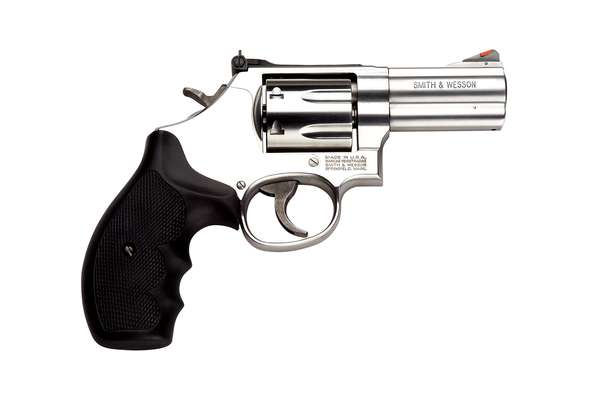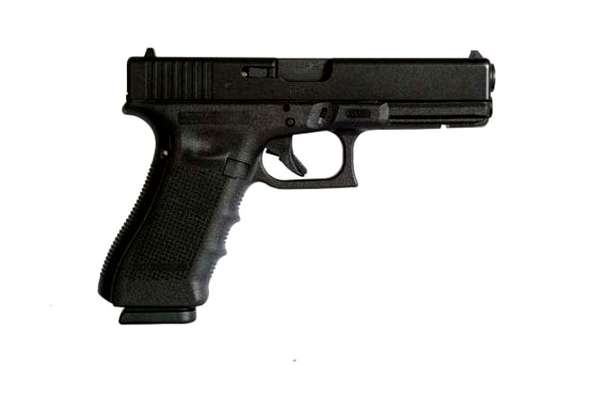 If you prefer a different combination of guns or want to buy more ammo, you can create a custom package and
ask us
to price it. Spectators are welcome on our shooting trips; the first is free, and each additional one costs €12. No minimum number of people is required to book; even solo travellers can join us.
When & where
All year round: pick-up available daily from 8 AM to 8 PM
Prague, 30-minute ride from the centre
2–2.5 hours total (from pick-up to drop-off)
Attentive service. Wonderful atmosphere.

Great experience, very professional, amazing service.

We had a blast, this was a great experience. We purchased the Big Five package. Our instructor Zdenek was excellent.

We had an amazing shooting session there, the guys were really professionals, can recommend even for first-time shooters

Fired pump-action shotgun, revolver, rifles AR15, Kalashnikov, Dragunov & some handguns and ... HAD A BLAST!!!

What an amazing experience I had today. Shot all the top 10 weapons and even managed some good shooting.

We booked a 3 gun package and added extra guns on arrival. The shooting experts were great guys, professional and safe...

Went shooting yesterday and it was a great time! Great people, I felt safe, and they were fun to talk with.

Lots of different firearms to choose from. The shooting rangers that set us up were fantastic, fun, friendly, and super helpful.

In general super nice people, very professional at the shooting, were picked up at the hotel on time and brought back there.
Description
Get behind the trigger of the world's most famous rifles, pistols, revolvers, shotguns & machine guns, and blast away some targets!
With ShootingRangePrague.com, you can enjoy a unique gun firing adventure without a shooting license or any previous experience. You will shoot under the supervision of certified range instructors who are current or former military or law enforcement officers with many years of experience. They will explain safety instructions, proper gun handling, and helpful shooting techniques and assist you during the whole shooting session. Their goal is to introduce you to the fascinating world of firearms and to have fun while being 100% safe.
Pick-up
Our driver picks you up at your chosen address in Prague. It may be your accommodation, a restaurant etc., any place you prefer.
Ride to the range

30 minutes

Enjoy a comfy ride in an AC van or car. From Prague centre to our indoor range it lasts 30 min, to the outdoor one 45 min.
Briefing

15 minutes

Your professional, English-speaking instructor explains the proper and safe way to handle and use each gun and assists you with every step of the shooting event.
Time to hit the target!

20 minutes–1 hour

Get behind the trigger of some of the world's most famous weapons and blast away some targets! Enjoy to a maximum their awesome firepower instructed and supervised by an experienced professional.
Extras
If you don't have enough adrenaline yet, you can buy more ammo or rent other guns.
Picture time
During the shooting, you can take photos & videos of each other and afterwards pose with the unloaded guns for pictures. The instructor can take them for you if you are a single traveller or if you wish to have a group photo.
Ride back

30 minutes

The driver takes you back to your preferred address in Prague, which may differ from the pick-up point. You are welcome to take the target as a memory of your shooting adventure :)
Drop-off
Enjoy the rest of your day in the magical city of Prague, and we already look forward to meeting you again soon!
Notes
The minimal required age of participants is 10. An adult must accompany children under the age of 18. Shooting is not recommended for pregnant women.
632 customer reviews


I have been shooting in the United States, Korea and other locations in Europe, but this was by far the best experience. We shot 13 yes 13 different firearms for a GREAT price. The instructors were very professional and friendly. The location was a good size more than enough for our group of five. Honestly it was just great!! Highly Highly Highly recommended if you enjoy a good adrenaline rush.


If I want to summarise my experience in 1 word - " Amazing" Martina handled my request professionally, everything was well organised and on time! Enjoyed the road trip with my fellow riders

🤟

. The instructor was calm and composed. Sorry for being rude as I forgot his name

🙈🙈

Never knew the new year would start with such a bang

😎

Highly recommended! Kudos to Martina and her team

🙏🧡


(Translated by Google) Really at the top! We were a group of 5 friends, we had a perfect time, serious and very kind instructor, superb weapons. I highly recommend going there if you get the chance! Thanks to the team (Original) Vraiment au top ! Nous étions un groupe de 5 amis, nous avons passez un moment parfait, instructeur sérieux et très gentil, armes superbe. Je recommande vivement d'y allez si vous en avez l'occasion ! Merci à l'équipe


Wonderful experience. Everyone is amazing and the Shooting Range Prague and the hotel pick-up was a big plus! The staff is knowledgeable, patient and all appear to love working there. The selection of firearms they offer is huge and they have just about everything you could imagine. We took some amazing pictures and video of our shooting session. It was for sure the funnest thing I've done in Prague, I highly recommend coming here if you are an adrenaline junkie

😀


Truly a bucket list experience - one I won't be forgetting! All staff were super friendly, professional and attentive. Thank you all for such an easy-going, fun experience with some really cool guns! Will be doing this again next time I'm in Prague.


Take the big five pack! You wont regret it!


I would highly recommend visiting shooting range prague great experience an a excellent guns package . will be visiting next time I'm in prague.


I recommend to everyone !!!


Great experience ! I highly recommend it !


Highly recommend. Mrs book this as a surprise birthday present. And whooo what an experience. Toms great guy. And pick us up on time and took us straight to the shooting range. The expert was very specific and informational. Facility was very impressive. Will defiantly be back.

🔫🔫👍


Had a brilliant evening shooting with these guys! David and Bob were great hosts. The range of gun choice was excellent. Really great experience. Highly recommend. Thank you very much.


Lots of different firearms to choose from. The shooting rangers that set us up were fantastic, fun, friendly, and super helpful. Back at the hotel now and still can't believe I shot the famous Kalashnikov today

😅


We had today an amazing experience with the guns, it was really fun and well organized. We shot over 10+ types of guns. The range officers gave us all instructions and everything we needed to remain safe while shooting away. I would definitely do this again while in Prague.


Fired pump-action shotgun, revolver, rifles AR15, Kalashnikov, Dragunov & some handguns and ... HAD A BLAST!!! The staff on the range were great

👍

Instructors were so personable and really made us feel welcomed and safe. Shuttle minibus came for us direct to Corinthia hotel after 40 minutes we called to ask for spots for the shooting


We did the package Big five with some extras guns at the end and it was overall an amazing experience! Hostel pick-up on time, polite driver, the range officers gave us clear instructions and were very patient with us - shooting novices

😀

It was really fun, we enjoyed the afternoon a lot

👍


Fantastic time was had by everyone. Thanks for the service you provided. I would highly recommend your range to all my friends. Excellent shooting, very prompt pick up. We love the videos and photos


We did the Big five guns package with some extras weapons at the end. The instructors Evzen gave us clear instructions on how to use them and handle them. The shooting was so much fun for all of us!! Good service on the range, easy transport. Can't wait for the next time in Prague.


We had an excellent day at the shooting range. The guys really looked after us with transfers to and from our hotel and helpful advice on the firearms and the correct use of them. A massive thank-you to Bob for his support during the day ....... he certainly made us laugh Thanks again Lisa


Contacted the organizers thursday afternoon and the following morning I was picked up at my hotel. After a 45-50 minute drive I spent an hour at a gunrange (this included a short intruduction about Gun safety and handling). The instructor was very professional and after the shooting session we had an interesting discussion about gunlaws in different countries (I should add that om not czhech and have next to no experience when it comes to firearms) Besides the package i had booked i got THE oppertunity to fire a few more weapons for a small extra fee. I could not have asked for a better intruduction to world of firearms


loved it if im ever in prague again i will be deffinately returning


Had an amazing day at the shooting range, very professional and helpful instructors. I can't thank you enough for this great experience. Highly recommend booking this place, not to be missed.

Absolutely perfect morning shooting trip. Was more than we expected, nice ride out from Prague, picked up from hotel, friendly driver & great experience. We had the 10 gun package which I'd 100% recommend. The smell, sound, feel of the kickback is still so surreal!! Easy payment process, deposit etc, extremely helpful via call or email, reply straight away. Overall we are delighted and couldn't of asked for anything else!


I have booked the 10 guns shooting pack for a friend visiting and we had a great experience with Tony. If you can't decide which guns to shoot, go for all of them and you won't regret it.


An absolute must if you have even a passing interest in firearms. Pickup and return to the hotel was on time and very pleasant with Evzen. The trainers cool and clearly knowledgeable. Everything was safe and fun. Even got to take the marks of my shooting home! 5 stars from me and looking forward to repeat!


Book a trip to the range. Customer service/ communication was excellent, fluent english. Everything went just as planned, if not better. I recommend their service a lot.


great experience! pickup from our hotel to the location and back, driver Boban was very entertaining

😂👍

Shooting with Evzen went very well, clear explanation and friendly but yet professional guidance! Especially our teenage son enjoyed it to the max! Thank you for this amazing afternoon!

🙏

Brilliant sums it up we went on a stag do and was picked up and dropped off from hotel all the instructions for shooting were clear and we all had a brilliant day would recommend


Our guide was really polite and professional. He picked us up from our hotel and dropped us back off there. He gave very clear shooting - and safety - instructions, and told us about the guns we were using. The shooting experience itself was very cool, absolutely phenomenal. I would recommend it to everyone who wants to do something different!


Excellent array of guns it was a wicked afternoon out we will definitely be doing it again when visit Prague again

Exhilarating experience, will go back a 100 times more if I could. A must try experience. Worth every penny!


Went to the shooting range with a friend. Really nice people and awesome guns!would recommend to anyone who wants to shoot some guns.


We love it. The pickup was perfectly on time and most friendly. The information was clear. And most of all, IT WAS SO MUCH FUN!!! So we went back for a second round the next day.


Very good experience with a professionnal instructor. Nice People too.

👍😊

.


Great service and great experience. Evzen and his colleague were very helpful and accommodating. All family, boys and girls, enjoyed. Good variety of shooting "things". Recommend!


They always look for the way to accomodate you even in short notice, they reply within 5 minutes and always kepp in touch until the end of your experience. Very professional peope and very friendly. I will do it again in my next trip to Prague.


I took the Big5 shooting range experience and the whole thing was amazing. Evzen, the guide/instructor was great. Very punctual, polite, friendly and careful in his work. The guns were really good and it made for a great experience. Safety ensured, it's a great experience and must do in Prague.


I like the company with credit. I tried many times of the services here, no matter how many people reserve the service, they deliverd it as normal, not cancel with excuses. So I trust this agent


We've had such a good day! We booked a 3 gun package and added extra guns on arrival, Our driver Tony was brilliant. The shooting experts were great guys, professional and safe...I'd recommend to anyone thinking of booking! Communication has been faultless with no issues at all with this company, Thank you, it was my best birthday present


Awesome day at the shooting range! We got the VIP package and it was well worth it! The guys really looked after us with transfers to and from our hotel and helpful advice on the firearms and the correct use of them. Thank you for a memorable day! Kieran from Australia.


Excellent service provided. Arrived on the botton for pick up from our hotel in a lovely air conditioned van. Went for the big five pack at shooting range. Well briefed before hand and ezvan was very helpful through out the shoot. Dropped back to hotel after. Highly recommend!


I've truly had an great experience! After calling them for the reservation I've received the confirmation on my phone about the pickup time and location as well as how the payment could be made. After pickup it was about a 45 min drive to the shooting range. An brief explanation about all the different guns and calibers followed. I had the 10 gun package which included a nice varirity of handguns, smgs, assault rifles and a sniper rifle. To top it all off there was also a 12 gauge pump action shotgun!! I would definitly recommend this! Especially if you've seen the city allready and would like something totaly different for a change. Ps. Check out the video im about to post for a better impression.


Was a great experience with Evzen! They were right on time for pickup and the man knows his firearms. Would surely recommend this company and it's activities to all. Prompt, efficient and friendly!


It was a very great experience, the range staff and especially Martina was professional and very helpful to accommodate our other activities timing. A big thx!!!


my Brother and I took part in the shooting range activity. We could not fault any part of it. The staff were very friendly and professional. A definite recommendation.


Booked the VIP shooting package as a surprise for my boyfriend and the ladies package for myself. I had 3 small caliber guns which were perfect for me and my boyfriend got to shoot 13(!) different weapons. It was our second time at a shooting range and we had fun. It's about a 30-45 minute drive from the city center to the range.


I booked the Rookie package, ...wish I'd booked more. Don't get me wrong it was awesome to fire AK-47 , Uzi, pump action shotgun and Magnum 357 and the guys were super professional from the hotel pick up to the training, just wish I'd booked more. If you're in Prague don't miss doing this.


Hi! I booked my shooting trip with that company and I can say overall I was very pleased by the service I received. Pickup and drop-off from and to my hotel worked out flawlessly. I had a very pleasant conversation with the driver. The range was very tidy and the service there was great as well. Everybody was very friendly. I totally recommend that company!


Had a blast shooting everything from pistols and revolver, to shotgun and sniper rifle. The crew was super easygoing while maintaining a very high gun safety level. In our group we had complete novises, who with instruction, got some very fine groupings. And even for people with experience, there was a lot of awesome weapons to try. The pick up and drop off, was so smooth and easy :)

Could not recommend this enough. Booked shooting. Picked up from hotel, brought to venue and had the best experience out there. The instructor Vladimir had excellent English. Really enjoyed it!


Was great to go shooting in Prague. Great opportunity to shoot some amazing powerful weapons. The hosts are very kind would definitely recommend


Great activity to take part in while visiting Prague! All staff very helpful and friendly. We did the shooting and it was fantastic


Went shooting yesterday and it was a great time! Great people, I felt safe, and they were fun to talk with. Pickup from hotel went smoothly, and they dropped me in the city center onthe way back. Great service!


Went for the shooting (top 10 pack) and must say it was an amazing experience. The whole trip from pick up to drop off was superbly coordinated!! Thanks guys :)


My girl friend and me went shooting, the expérience was great ! Fast response times, pick up and drop off included, the instructor was clear and friendly. For the price, no regrets at all !


Shooting was excellent , guys were very helpful


Shooting was so much fun! Definitely worth doing.
More about Shooting Range Prague
ShootingRangePrague.com is the most advanced gun ranges complex in Prague, is last-minute booking friendly, and welcomes single travellers and large groups. The modern, high-quality indoor and outdoor ranges offer perfect conditions for first-timers and experienced and professional shooters.
Frequently asked questions