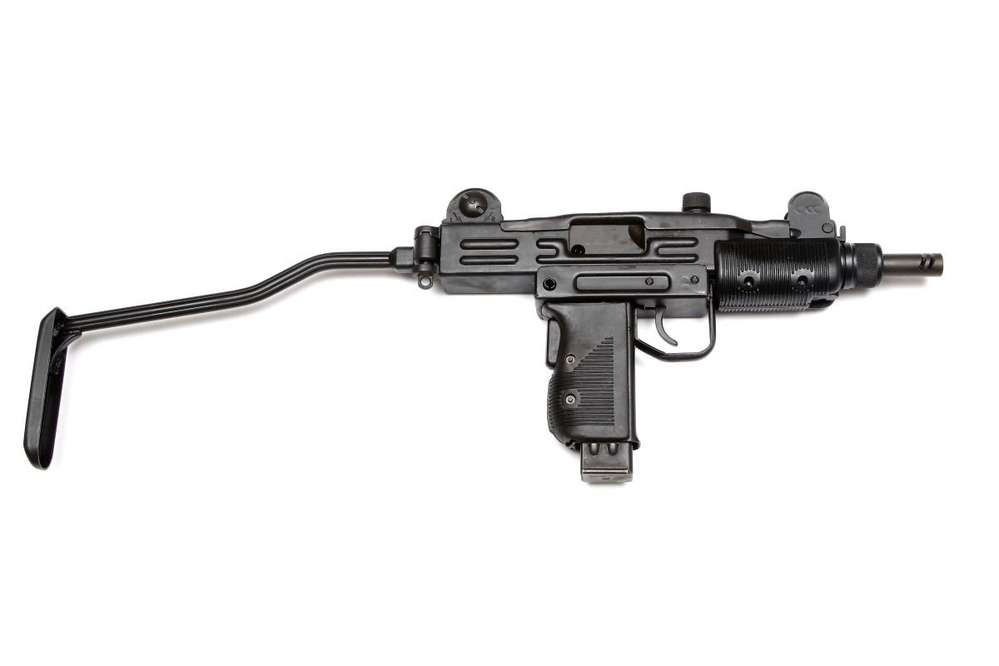 Mini UZI is a submachine gun developed and manufactured by an Israeli firearms company in the 1950s. Major Uziel Gal designed it as a smaller, more compact version of his original UZI SMG from the 1940s. He constructed it to be more portable and easier to carry while maintaining the original UZI's reliability and effectiveness. The gun is known for its high rate of fire, lightweight design and easy use, making it popular with military and law enforcement agencies worldwide.
Behaviour & construction
Mini UZI has a higher rate of fire than the original UZI due to its shorter barrel and lighter weight. The gun can fire up to 1,100 rounds per minute but may also result in more recoil and a decrease in accuracy. Mini UZI features a folding stock, unlike the original model, which allows the shooter to carry it and store it when not in use easily.
Both UZIs are chambered in 9mm Luger, a popular calibre for handguns and submachine guns due to their relatively low recoil and availability of ammunition. They have similar operating systems, including a blowback-operated, closed bolt firing system.
Fields of use
Despite its compact size and lightweight design, Mini UZI is a powerful and effective weapon in various applications, including close-quarter combat, VIP protection, riot control, infiltration, reconnaissance, and special operations. The gun has been widely used by military and law enforcement agencies worldwide, including the Israeli Defense Forces, the US Secret Service, and various police forces in Europe and Asia. It is also popular with civilian gun enthusiasts in countries where it is legal to own weapons.
Interesting facts
Mini UZI has appeared in many movies and TV shows. The gun is popular for action-oriented productions and video games, adding to its notoriety and popularity. You can see Mini UZI in Die Another Day, The Fast and the Furious, The Rise of Cobra, Supernatural, Training Day, The Matrix Reloaded, The Rock, Heat, Lethal Weapon 4, Resident Evil: Apocalypse, The Boondock Saints, The Replacement Killers, Con Air, Stargate SG-1 and The Sopranos.
Mini UZI is often a choice for video games players due to its high rate of fire and effectiveness in close-quarter combat situations like in Call of Duty, Grand Theft Auto, Tom Clancy's Rainbow Six, Far Cry series, Metal Gear Solid and Assassin's Creed series.