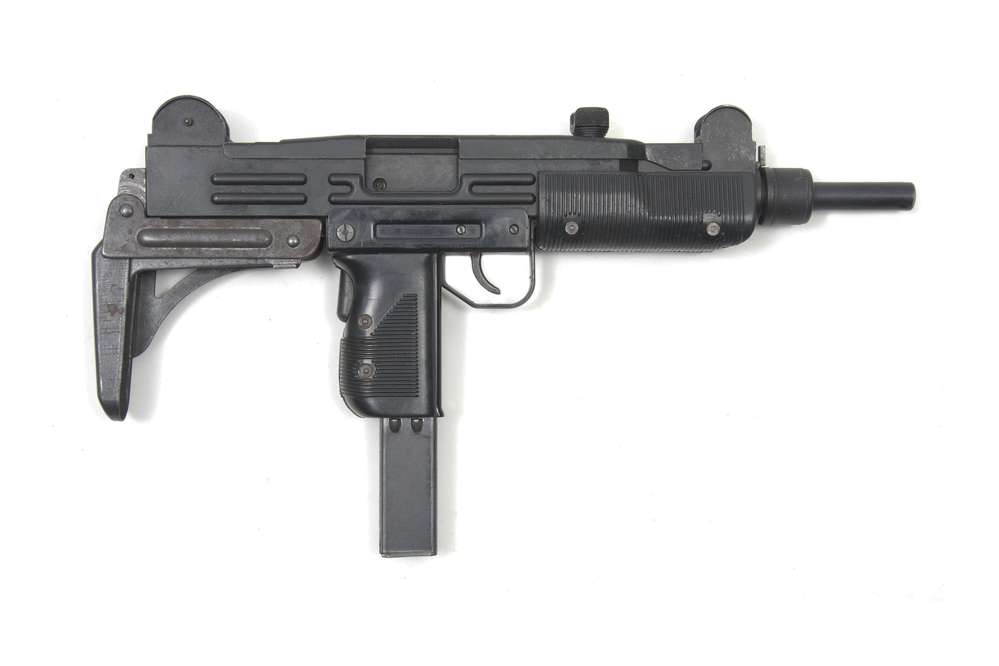 Major Uziel Gal designed and developed the UZI submachine gun in the late 1940s for the Israeli military to replace the ageing Sten guns. Using simple and inexpensive materials, he created a compact and lightweight weapon with a high rate of fire and low recoil. His new gun met the needs of the Israeli military, which adopted it in 1954. Uzi quickly became one of the world's most popular submachine guns thanks to its compact size and ease of handling.
Over 10 million units have been produced and used by military and police forces worldwide. Gal's design has had a lasting impact on the world of firearms, and his UZI remains one of the most iconic weapons of the 20th century. Gal was later promoted to Major in the IDF and was awarded the Israel Defense Prize in 1979 for his contributions to Israeli defence.
Behaviour & construction
UZI's simple design makes it easy to manufacture and maintain. It was a pioneer in its field by using a unique design feature, a telescoping bolt. It houses the magazine in the pistol grip and shortens the weapon's length for easier handling in close quarters. The low recoil of the gun allows for one-handed firing, making it an ideal choice for close-quarters combat.
The UZI chamber is designed to hold 9mm Luger cartridges, a well-liked calibre for handguns and submachine guns. It operates as a semi-automatic weapon, firing one round each time shooter pulls the trigger. The shooter can also switch it to automatic mode, allowing it to fire continuously as long as the trigger is held down and ammunition is in the magazine. In automatic mode, it can fire up to 600 rounds per minute. The weapon can be loaded with either a box magazine or a drum magazine, with capacities ranging from 10 to 32 rounds.
Other weapons manufacturers have widely copied the UZI, and many knock-off versions of the weapon are on the market. However, the original Israeli-made UZI is still considered to be the highest-quality version of the gun.
Fields of use
UZI SMG was renowned for its reliability, accuracy, and ease of use, making it a highly sought-after weapon for many applications. Military and law enforcement agencies in over 90 countries used UZI for various missions, such as urban warfare, counter-terrorism, and crowd control. Its popularity was such that many countries adopted it as their standard submachine gun, making it a weapon of choice for various units, including military, elite, regular infantry units, and special police and security forces. UZI was used in many conflicts and operations, such as the Yom Kippur War, the Falklands War, the Gulf War, and the Vietnam War.
Today, while more modern designs in many countries have primarily replaced UZI, it is still in use by some military and law enforcement units, especially in developing countries and countries with limited budgets.
Interesting facts
As an iconic symbol of the submachine gun and one of the world's most recognisable firearms, UZI is popular among Hollywood prop masters and armourers. They featured this submachine gun in many action, crime, and thriller movies, as well as in TV shows and advertisements. You can see UZI in Die Hard, Lethal Weapon, Rambo, The Terminator, The Matrix, Black Hawk Down, The Dark Knight, 24, The Sopranos, NCIS, CSI, Breaking Bad, Scarface, Miami Vice, The Expendables, RoboCop, Gladiator, Heat, The Transporter, The Walking Dead and others.
UZI is a widely-used weapon in first-person shooter and action video games. You can try the gun out in Call of Duty, Battlefield, Counter-Strike, Tom Clancy's Rainbow Six, Grand Theft Auto, Medal of Honor, Half-Life, Gears of War, Far Cry and Left 4 Dead.