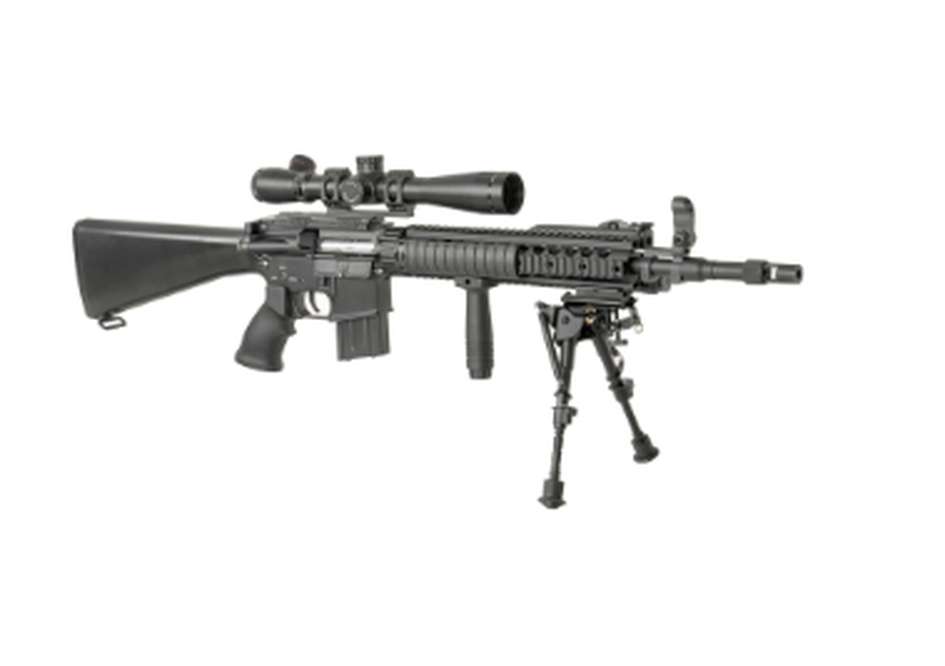 Shoot with MK 12 today!
---
Shooting packages
Five Stars Eight Pack Sniper Pack
Purchase separately
Price for 5 shots CZK 500 / €20
---
You can add MK 12 as an extra gun to a package, purchase more shots, or even build your own package from scratch. To add MK 12 as an extra or add more shots, please note that in your booking. If you'd like to build your own package, please contact us.
Fire MK 12 today
Parameters
| | |
| --- | --- |
| Type | Semi-automatic sniper rifle |
| Cartridge | 5.56×45mm Mk 262 |
| Capacity | 10, 20 or 30 rounds |
| Action | Gas-operated, direct impingement, rotating bolt |
| Weight | 4 kg (9 lb)USA |
| Length | 95 cm (38 in) |
| Muzzle velocity | 840 m/s (2,750 ft/s) |
| Firing range | 700 metres (770 yd) |
| Place of origin | USA |
| Manufacturer | Anderson Manufacturing |
| Designer | Naval Surface Warfare Center Crane Division |
| Designed | 2000 |
| In service | since 2002 |