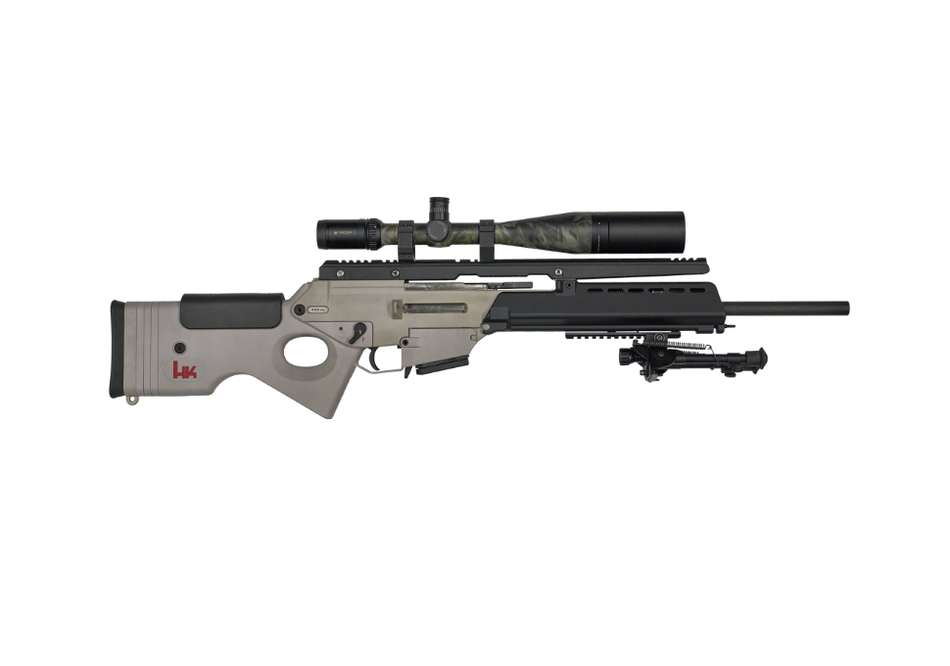 Shoot with H&K G36 today!
---
Shooting packages
H&K G36 currently isn't included in any of our packages.
Purchase separately
Price for 0 shots CZK 0 / €0
---
You can add H&K G36 as an extra gun to a package, purchase more shots, or even build your own package from scratch. To add H&K G36 as an extra or add more shots, please note that in your booking. If you'd like to build your own package, please contact us.
Fire H&K G36 today
Parameters
| | |
| --- | --- |
| Type | Semi-automatic assault rifle |
| Cartridge | 5.56×45mm NATO |
| Capacity | 30 rounds |
| Action | Short-stroke piston, closed rotating bolt |
| Weight | 3.63 kg (8 lb) |
| Length | 100 cm (40 in) |
| Muzzle velocity | 920 m/s (3,018 ft/s) |
| Firing range | 2,860 metres (3,130 yd) |
| Rate of fire | 750 rounds/min |
| Place of origin | Germany |
| Manufacturer | Heckler & Koch |
| Designed | 1990–1995 |
| In service | since 1997 |
| Number built | 300.000 + |