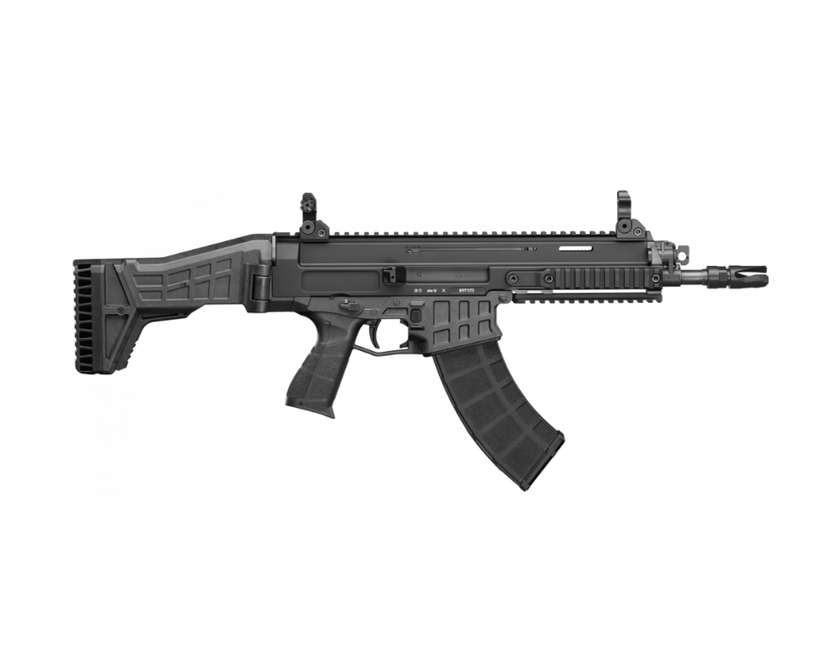 The CZ BREN, 2 select-fire rifle from Czech gun manufacturer CZUB, is favoured by military professionals worldwide. Its innovative design, exceptional construction, and unmatched reliability make it the ideal choice for demanding missions.
CZ rifles in 7.62x39 calibre embody the cutting edge of modern select-fire rifles for today's military. By utilizing advanced configuration methods, incorporating the latest production technology, and input from elite special forces, CZ rifles stay attuned to the rigorous needs of military personnel globally. Military professionals appreciate the advanced, comprehensive firearm platform from CZUB offering exceptional reliability, pinpoint accuracy, and optimal comfort, especially in challenging situations and harsh weather conditions.
Behaviour & construction
CZ BREN 2 fire rifle gives shooters the versatility to choose between three different barrel lengths - two shorter options for mobility and one longer option for improved accuracy at extended ranges. Its multi-caliber system enables smooth transitions between the powerful 5.56x45 NATO and 7.62x39 calibers. You can try out at our range the 7.62x39 cartridge; a powerful, versatile round used by military forces worldwide for decades.
CZ BREN 2 weighs only 3,5 kg, making it one of the lightest rifles in its class. It's a modular weapon offering various customization options, including barrel length, stock, grip, and other components. The ambidextrous control makes the gun suitable for both left- and right-handed shooters. The gun features a cold hammer-forged barrel and a highly refined gas system, which provide consistent accuracy and reliability. It is built with high-quality materials and features a hard-coat anodized finish, making it capable of withstanding harsh conditions and heavy use.
Fields of use
The CZ BREN 2 select-fire rifle is a sought-after tool for those who expect the best in firearms technology. Its exceptional performance, adaptability, and ability to operate effectively in challenging and extreme environments make it a top choice for military and special forces units worldwide. The rifle's versatility and customization options, combined with its lightweight design and high accuracy, have earned it the trust of national military forces, special operation units, law enforcement agencies, and private security contractors.
Advanced design techniques, leading production technology, and ongoing feedback from some of the world's most elite special units and armed forces ensure that CZ rifles keep pace with the demanding needs of military personnel globally. Military professionals appreciate the comprehensive CZ platform for its reliability, accuracy, and user comfort, making it an essential tool for their operations in adverse weather conditions.